NDB celebrates Halloween Spirit Week
Every year, NDB has Spirit Week leading up to the Ding-Bat Day rally. The rally is an NDB tradition to celebrate Halloween, and offers students a chance to relax and have fun with their friends while playing games and cheering on their sisters.
Throughout Spirit Week, students who chose to dress up could check in with ASB during lunch, and the class with the greatest number of participants overall wins the most spirit points. There was also one staff member each day that looked for the five best costumes of that day's theme. Those students earned ten extra spirit points for their class. The rally was also an opportunity to gain points through winning games and cheering loudly for classmates.
The week started off with Country vs. Country Club day on Monday, October 25.
"I think Country vs. Country Club day was a really good idea. I think they're both very different, and so I like the contrast," said senior Catie Mahlman. "I think it's easy to dress up as country club or country, so it's easy to participate in and it's fun."
Next came 2000s Throwback Day. The Tigers were encouraged to wear low-waisted jeans, track suits, animal prints, and anything else fitting the theme.
"I'm wearing leggings, boots, a Gap hoodie, super skinny sunglasses and bright blue eyeshadow," junior Melanie Castelli shared about her outfit for 2000s day. "[My favorite Spirit Week day] is probably color day because that's when the rally is."
Wednesday, October 27 was a wellness day, so students choosing to come to campus during the morning or afternoon sessions wore free dress.
On Thursday, students wore their class colors in preparation for the Ding-Bat Day rally. The annual Pumpkin Carving Contest was held that day, with the categories being spookiest, most creative and best overall. The Baking Contest also took place, and students brought Halloween-themed treats to be judged based on taste, creativity, and spooky decorations.
Friday was the last school day before Halloween, so students got to wear their costumes to class. The Costume Contest was held during lunch in the Moore Pavilion, an event that students look forward to every year. Both students and teachers could compete in group and individual categories and show off their outfits to the school, getting ready for Halloween night on October 31.
Leave a Comment
About the Contributors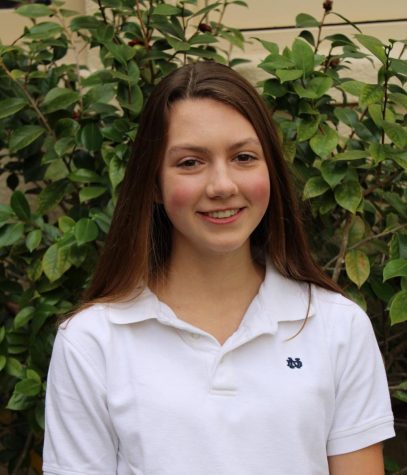 Peyton Daley, Editor in Chief
Peyton Daley is a senior and this is her third year as a Catalyst writer. She served as Arts & Life Editor her sophomore year and Managing Editor her...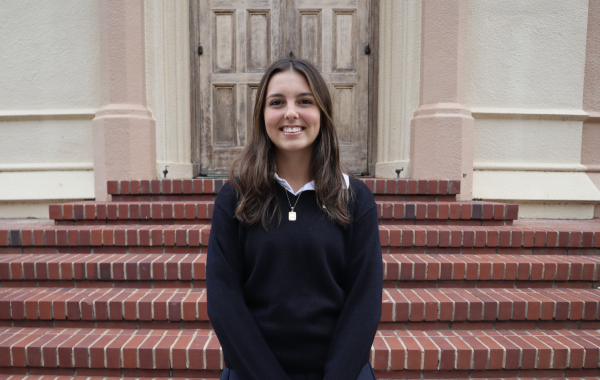 Mia Muzzi, Editor in Chief
Mia Muzzi is a senior at NDB and is in her fourth year of working for The Catalyst. She spent her freshman year as a Staff Writer, then during her sophomore...