Students shadow at NDB
Shadows are prospective students that are looking to attend school at NDB. They sit in on classes and stay with their host during lunch and breaks to see what going to this school really feels like. Throughout their day, they will learn more about the school's values, curriculum, and most importantly how fun it is to go to NDB.
"I think the shadows remind each of us of ourselves in eighth grade, and this creates an exciting atmosphere as we all want to welcome and share NDB to the best of our abilities to these prospective students," said Makena Conneely, a senior and Ambassador Club leader. "I wanted to be a leader of the Ambassador Club because I had such a positive shadow experience, and I wanted to help be a part of representing Notre Dame and giving other students an optimistic shadow experience, like I had."
A shadow visit is like a "Day in the Life" of an NDB student, complete with a delicious lunch. Hosts guide shadows to their classes, give them a campus tour, and introduce them to staff and other students throughout their visit.
"I love being back on campus and having in-person shadows this year. I feel bad for all the freshmen that had to take the tours online," said Abbey Earnshaw, a junior and seasoned shadow host at NDB. "I wanted to join the Ambassador Club to give back to my community and also to make shadows feel accepted and want to come to NDB."
Shadows give teachers the chance to get to know each student and start building a relationship. When a teacher knows a student's name and knows a bit about them, the first day of high school will feel more supportive and comfortable.
"
At my school, it's all different groups and, at NDB, I didn't feel that cliquiness. It felt like a safe place and an awesome support system.
— Gia Rivera
"What stood out most to me when shadowing at Notre Dame was definitely the environment of having girls who support girls," said Gia Rivera, an eighth-grader from a local middle school, when asked what her favorite part of being a shadow was. "At my school, it's all different groups and, at NDB, I didn't feel that cliquiness. It felt like a safe place and an awesome support system."
Shadow visits are a chance to make a first impression on prospective students who want to apply to NDB, so the community should make sure they feel welcome.
Leave a Comment
About the Contributors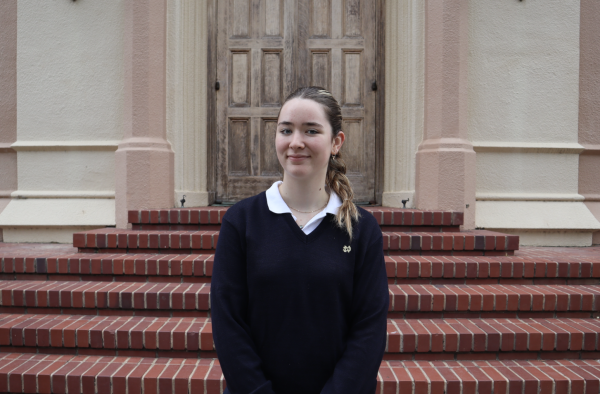 Francesca Arbelaez, Senior Editor
Francesca is a Senior at NDB. This is her third year taking Journalism and she's excited to participate in the Catalyst in the 2023-2024 school year. She...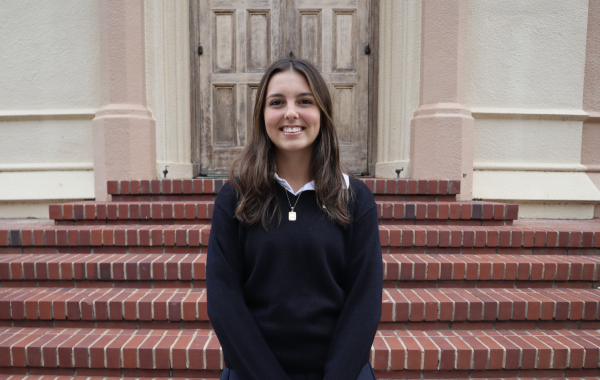 Mia Muzzi, Editor in Chief
Mia Muzzi is a senior at NDB and is in her fourth year of working for The Catalyst. She spent her freshman year as a Staff Writer, then during her sophomore...