Meet the Monarchs
The freshman Class of 2025 joins the NDB community
The purple Class of '25 has started their high school journey at NDB off right, naming themselves Monarchs. They held their own at the first rally of the year, where they placed third and were officially introduced with their new class name to the rest of the school.
The Monarchs attended Freshman Orientation on August 13, led by ASB members. During this day, they participated in ice breaker activities, got to know one another and voted on their class name.
"I thought [the Freshman Orientation] went really well. At first, we were concerned that the freshmen weren't going to be able to get into the spirit of things, but after leading them through a few chants and stuff they really got the hang of it and they were really spirited," said ASB officer Sophia Dinelli. "We were actually pleasantly surprised and we were like, this is going to be a really good class."
Every other class on campus has had some aspect of their high school experience taken away from them due to COVID-19.
Although they have not experienced distance learning at NDB,
the freshmen are no strangers to Zoom, as most endured the monotony of online classes in middle school. The class is grateful to have been able to have their first high school event in-person and be able to meet their fellow Tigers face-to-face.
"
They are enthusiastic, they're talented, and they are ready to claim a piece of this school for themselves."
— Jonathan Tomczak
"I thought [Freshman Orientation] was fun because I really liked how I got to bond with a lot of different people since everyone's really new, and the campus overall, like, we're still getting to know each other," said freshman Maia Kawaguchi.
The Class of '25 voted for their student council members within the first few weeks of school, and the election results were announced to the school on September 5.
President Bella Svanberg, Vice President Lucia Arriaga, Secretary-Treasurer Annie Stump, Activities Director Paige Lambert, Athletics Director Hailey Degnan, Spirit Director Charlotte Parks, and Historian Nina Wall will lead the Monarchs through their first year of high school at NDB.
The freshmen also had their first class retreat together on September 17. They bonded as a class and reflected on the theme of the day, resilience. The retreat was on campus in the chapel, and by the end of the day, the students were more than a group of freshmen, they were one class.
"It was cool because it's bonding outside of the classroom, and I did meet new people and got to know them," freshman Lauren Zerella shared. "There were some icebreakers and then meditation."
The Monarch's Class Moderator is history teacher and Mock Trial Moderator Jonathan Tomczak. He is excited to see what the Monarchs will bring to the school, even in the face of the challenges they will face due to COVID-19.
"They have the added challenge of learning along with everybody else what it means to be here in person and get accommodated with all our customs and traditions," Tomczak said. "I think they are everything you would want in a freshmen class. They are enthusiastic, they're talented, and they are ready to claim a piece of this school for themselves."
Leave a Comment
About the Contributors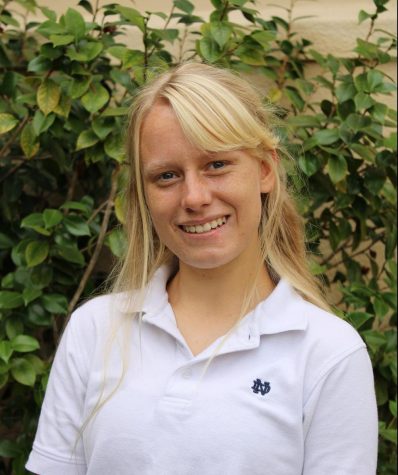 Clair Sapilewski, Managing Editor


Clair Sapilewski is the Managing Editor and is in Journalism II this year. This is her third year writing articles for The NDB Catalyst.

She...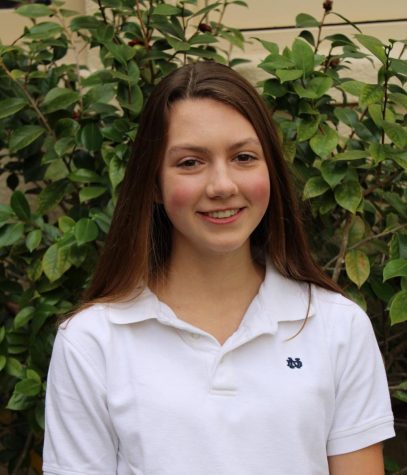 Peyton Daley, Editor in Chief
Peyton Daley is a senior and this is her third year as a Catalyst writer. She served as Arts & Life Editor her sophomore year and Managing Editor her...