Students begin community service hours for the year
At NDB, all grades partake in mandatory community service hours both inside and outside of school each year. By the end of the spring semester, students must have completed at least five NDB hours in addition to a minimum number of general service hours depending on grade level.
NDB hours are those where students contribute to the NDB community by assisting teachers and staff, setting up or cleaning up for events, tutoring peers, hosting shadows, and more.
On the other hand, service hours are hours participated outside of the school premises, typically for a non-profit organization. Service hours are split up into required amounts per semester. For example, sophomores and juniors must complete 10 community service hours by the end of the fall semester and another 10 by the end of the spring semester. Freshmen must complete at least five service hours per semester. Seniors do not have a minimum required number of general service hours, but must have a total of 75 hours throughout their time in high school in order to graduate.
In order to help students find service opportunities, monthly newsletters are sent out from Community Service Coordinator Alejandra Arias and Director of Mission and Ministry Amy Jobin regarding community service projects that are open to student volunteers. This month, events included Social Justice Film Fests, a gift card drive for Afghanistan refugees, a beach clean-up, and an Out of the Darkness walk in recognition of Suicide Prevention Month. Students can also participate in community service opportunities not listed in the newsletter, and should contact Arias or Jobin for confirmation.
The walk went virtual this year, and took place on September 25. The purpose was to raise awareness about suicide and mental health issues as well as show support to all those who have been personally affected by suicide. Tigers who decided to participate could donate to the cause or pick up honor beads from Arias.
NDB student athletes also participate in organized community service hours with their teams, and many clubs host events that count for community service hours.
The purpose of a student participating in community service is not only to help the community but also to grow their passions. During their second half of high school, students work on a capstone project, where they are able to design their own community service-related project based on their interests. So, freshmen and sophomores who find a cause that they are drawn to during their community service work can build on this passion throughout their time at NDB.
Leave a Comment
About the Writer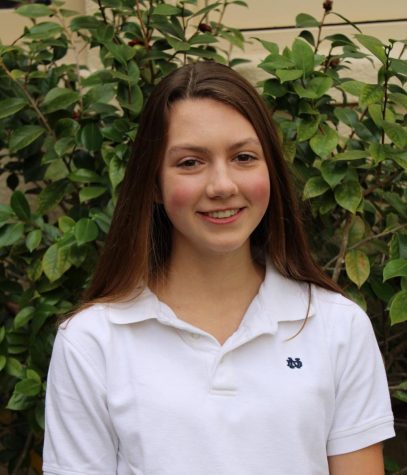 Peyton Daley, Editor in Chief
Peyton Daley is a senior and this is her third year as a Catalyst writer. She served as Arts & Life Editor her sophomore year and Managing Editor her...