Seniors wear college sweatshirts to show their school pride
Seniors at NDB have begun to wear their college sweatshirts on campus to show their pride for their future school.
The dreaded process of senior year by every high schooler: College applications. Seniors have spent months on end since the beginning of August researching schools they are potentially interested in. Then applying to countless schools submitting essays, transcripts, supplements and more. By March, decisions from potential schools came back to students. However, the ball is now in the student's courts. It is now time for seniors to decide where they would like to attend.
Now is the time to celebrate as decision day of May 1 has passed and all seniors have decided which school they will attend in the fall. This is a celebratory moment for all seniors as it marks the end of their high school career and the beginning of a new era at college.
This year has been stressful to say the least for NDB, especially seniors. Seniors have been stripped of a majority of their senior year and the festivities that come along with it. Although seniors are appreciative of the thought that NDB is putting in to make their senior year as memorable as possible as the last few weeks of school approach, it cannot make up for all of the time in-person lost due to COVID-19.
Now that NDB is back on campus, seniors will no longer be wearing NDB sweatshirts, but their college sweatshirts. College sweatshirts are a representation to all of a new beginning for seniors as soon as they graduate.
With their college sweatshirts, the Class of '21 now represent their future school. This is a bittersweet moment for all knowing that they might be excited to graduate and get a fresh start, but they will have to leave NDB behind.
About the Contributor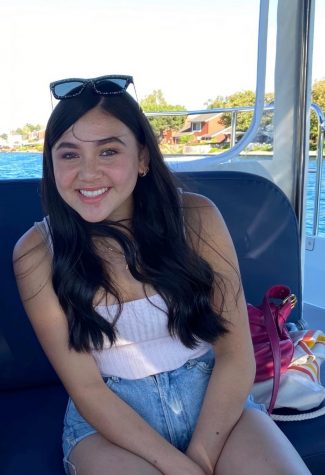 Audrey Mogannam, Staff Writer
Audrey Mogannam is a senior at Notre Dame Belmont, class of 2021.

In three years time, she hopes to be in college majoring in law either in southern...