Colleges announce fall plans
In January, the University of California announced that all 10 of its campuses would resume in-person instruction for the coming fall semester, after over a year of online learning.
"As the University continues to monitor the evolution of the pandemic, we are also carefully planning a safe return to in-person classes," said UC President Michael Drake in an announcement from the university's Office of the President. "Current forecasts give us hope that in the fall our students can enjoy a more normal on-campus experience."
The announcement came a month after California State University decided to reopen its 23 campuses next fall, on the assumption that California's population would have widely received the COVID-19 vaccination by the spring and summer. However, due to the slower than anticipated distribution of the vaccine, the fate of CSU's fall 2021 remains uncertain.
The UC's decision came as a relief for many seniors hoping for an in-person freshman year of college. Since the UC's are prominent schools, many other colleges may follow their lead, so things are looking up for the Class of '21.
"I'm excited about the prospect that my friends planning to attend a UC will be able to safely experience their freshman year in person. I think a big part of college is meeting new people and gaining new experiences. Also, seeing and talking to people in person is very important for our mental and social well-being," remarked senior Maya Hart.
As SATs and ACTs continue to be canceled due to COVID-19, many colleges have also decided to extend "test-optional" policies for another year. This includes several high-ranking schools such as Cornell, Columbia, Rice, Princeton, Stanford, the University of California, and the University of Pennsylvania. The pandemic has caused many schools to reconsider the use of standardized testing in the college admissions process, leading over 250 colleges nationwide to go permanently test-optional.
The test-optional admissions process comes with some challenges. Top schools have seen huge increases in applicants since some students that may have not been in the ideal score range for a school are more likely to apply without scores as benchmarks. For example, Harvard University had 57% more applicants this fall than usual, causing their early admissions acceptance rate to go down by 6.5% (CNBC).
However, the pandemic has also brought up skepticism about the efficacy of test-based college admissions in general. Standardized tests like the SAT and ACT have been widely criticized for giving unfair advantages to students of certain socioeconomic backgrounds that are able to prepare for them, so many will be happy to see them go.
"I think schools should go test-optional because I think these tests aren't really an accurate way to measure intelligence, drive, or ability," said junior Sarah Massoudi. "Especially because these tests are socioeconomically biased, there's going to be a disproportionately affected community for those who didn't get the opportunity to learn online this year. And, for the future, I think schools should go test-optional for the same reasons!"
Like students, colleges are facing many unprecedented challenges this year. However, dealing with the pandemic has given everyone a newfound appreciation for in-person learning, and also new ways of thinking about testing in college admissions.
Leave a Comment
About the Contributor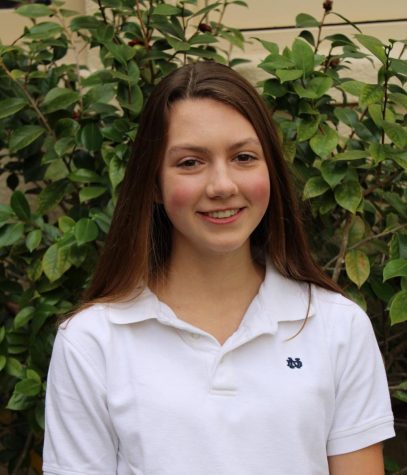 Peyton Daley, Editor in Chief
Peyton Daley is a senior and this is her third year as a Catalyst writer. She served as Arts & Life Editor her sophomore year and Managing Editor her...