Family with an on-campus Serra student and an online NDB student
It's 7 a.m. on a Thursday, I hear the grating, rhythmic beeps of my brother's alarm clock echoing through the upstairs hallway. I roll over, trying to ignore the loud sounds of my siblings awakening for school and the smell of fresh brewed coffee and breakfast that fills the house.
My older brother, Connor Strain, 16, is a sophomore at Serra High School, which returned to hybrid learning on November 9. As a freshman at NDB, I awoke an hour later, washed my face, made my bed, took a shower, got some breakfast, and walked into my dining room, my Zoom Room since March. NDB remains in distance learning until it receives approval from the county to open its doors in a hybrid model once the county is in the red tier of COVID safety. Although connected by Tri-School, Serra and NDB's approach to returning to campus is very different.
Serra's winter schedule moved from a two-day a week on/off hybrid schedule, to five classes each week from 8:15 a.m. to 12:30 p.m. It follows an A-B-C schedule. According to Serra's website, "Blue and Gold cohorts will alternate on a weekly basis. The modifications to the schedule will strengthen health and COVID testing protocols, support the academic program by providing consistency in planning for teachers, support the co-curricular program by lengthening the afternoon period, and strengthen community building among the students."
According to my brother, life on campus is pretty good. "I love being back on campus, it's so great that we get to go to school and learn in front of a teacher one week and then hit Zoom the next week," Connor Strain said.
Serra began its in-person instruction on November 9, 2020, one of the region's few high schools to reopen amid the coronavirus pandemic.
Officials at Notre Dame sent parents an email in January that stated that the earliest the school could reopen would be February 1, 2021, in a hybrid launch. According to the email, sent by Interim Head of School, Linda Kern, "Notre Dame Belmont's Reopening Plan was approved by the San Mateo County Office of Education in November, which included plans for social-emotional instruction on campus in the fall semester, and in-person academic instruction in January. However, after a recent meeting with SMCOE Superintendent, Nancy McGee, NDB has been advised that, as stated in California's Blueprint for a Safer Economy, "schools may not reopen fully for in-person instruction until the county has been in the Substantial Red Tier for two weeks."
Schools like Serra, which had already reopened when the county was in a less restrictive tier, were allowed to remain open. But, as in NDB's case, if a school had not already reopened for in-person instruction, "it may not reopen until the county moves back to the Substantial (Red) Tier for 14 days."
So, it's still up in the air for NDB returning this academic year, but all the students are excited to see each other on campus. And regardless of the constantly changing plans for Serra and NDB, both schools are doing a great job at keeping students engaged in academics and athletics, while also always keeping everyone safe.
Leave a Comment
About the Contributors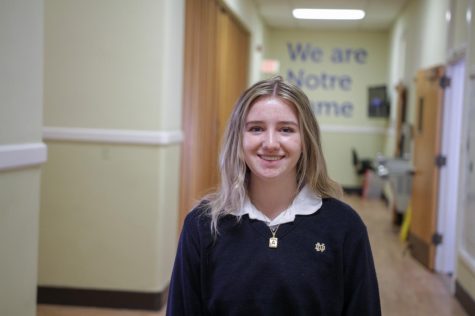 Ashley Strain, Sports Editor
Ashley Strain is a junior at NDB. She has been a member of Journalism Club since her freshman year and contributed as a Staff Writer for the Catalyst in...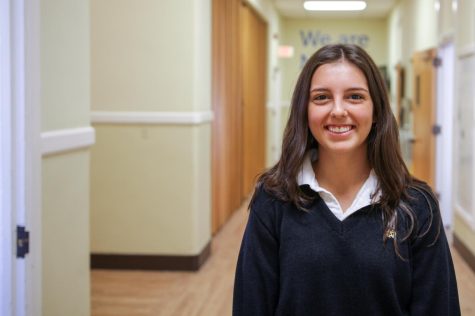 Mia Muzzi, Managing Editor
Mia Muzzi is a junior at NDB and is the Managing Editor for The Catalyst. She spent her freshman year as a Staff Writer, then during her sophomore year...