Turning a new chapter: Biden inaugurated as 46th President of the United States
After a long election and certification process, Democrat Joseph R. Biden has been sworn in as 46th President of the United States. Due to high security risks, Capitol Hill and the National Mall were closed off to the public and guarded by over 20,000 National Guard troops during the swearing-in and inaugural celebrations.
"Today, we celebrate the triumph not of a candidate, but of a cause," Biden said in his inaugural address. "At this hour, my friends, democracy has prevailed."
Biden's Vice President, Kamala Harris, has made history by becoming the first female, African-American and Asian-American vice president in United States history. She was sworn-in by Supreme Court Justice Sonia Sotomayor, the first Latina woman to serve on the Supreme Court.
Former presidents Barack Obama, George W. Bush, and Bill Clinton were all in attendance, as well as President Trump's Vice President, Mike Pence. Trump himself did not come to the event. The National Anthem was performed by highly-beloved pop singer Lady Gaga. 22-year-old Amanda Gorman, the first-ever National Youth Poet Laureate, performed her poem "The Hill We Climb" at the inauguration.
After Biden won both the popular and Electoral College votes back in November, his opponent, Republican Donald Trump, has made claims of widespread voter fraud without any evidence to back them. Due to Trump's refusal to concede and consistent use of social media to fight Biden's win, many of Trump's supporters refuse to support Biden's move into the presidential seat.
As a result, thousands of pro-Trump rioters stormed the Capitol on January 6 while members of Congress were certifying Biden's presidential win. The certification process was put on hold until later that night when the situation was under control and Congress could continue safely. The event has been labelled an act of domestic terrorism by many, and led to Trump being impeached by the House of Representatives for a second time in his only term.
In his first week in office, Biden has already issued several executive orders to rejoin the Paris Agreement and to overturn many orders of the Trump Administration, including the military ban of transgender people.
"Our history has been a constant struggle between the American ideal that we are all created equal and the harsh, ugly reality that racism, nativism, fear, and demonization have long torn us apart," Biden continued in his address. "The battle is perennial. Victory is never assured. Through the Civil War, the Great Depression, World War, 9/11….In each of these moments, enough of us came together to carry all of us forward."
About the Writer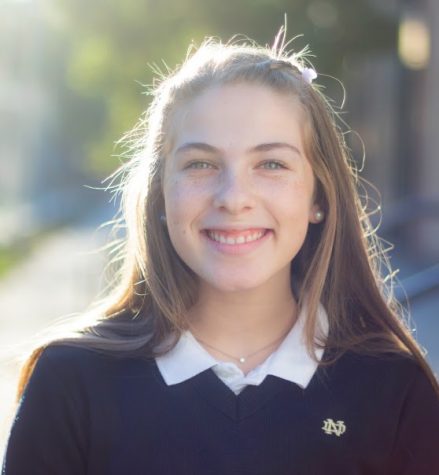 Amelia Kyle, Editor-in-Chief
Amelia has been a member of The Catalyst staff since 2018. She served as the co-editor of the Arts & Life section from 2018-2019, Managing Editor from...