The Bay Area political bubble
Nearly 74 million Americans voted for President Donald Trump's reelection. While Biden received over six million more votes, the extremely high number of votes Trump received left many Bay Areans stunned—and made them realize that they live in a liberal political bubble.
Statistically, the Bay Area is incredibly liberal-leaning: Marin, Alameda, Santa Cruz, San Mateo, Sonoma, Santa Clara, Contra Costa, Napa, and Solano counties all showed overwhelming support for Biden. In San Mateo County alone, 79.4% of voters voted for Biden, and only 19.2% voted for Trump. Solano County had the lowest turnout of Democratic voters, yet Biden still received 64.5% of the county's votes (SF Chronicle).
The results of the 2020 Presidential Election confirmed that the Bay Area is officially the "bluest", or most Democratic, area of California.
"I think the overall Bay Area definitely has a major progressive leaning," said NDB senior Annaliese Shelton. "It's a privilege to live where we do. I am very grateful to live in a progressive and accepting place."
Shelton continued that although the Bay Area is consistently moving in the right direction, it still has a long way to go in terms of equality. "No place will ever be perfect and even though the Bay Area is notoriously progressive, there is still work to be done to unroot the systemic issues it continues to carry and contribute to."
Fellow NDB senior Annica Kim said that she sees the Bay Area as a liberal bubble. "I enjoy living here, and I think that I am very privileged to live in a place where I know I will rarely encounter acts of blatant racism or homophobia. This does not mean that these things don't exist in the Bay Area, just that this is a very shielded environment to be growing up in."
Although Kim agrees with the same viewpoints as the majority of Bay Areans, she stated her wish to have more political diversity.
"While I like living here, I also recognize that it is important to interact with people who have more conservative viewpoints," said Kim. "I think when a lot of us are sharing information about issues we are passionate about, whether that be racial injustice, or environmental issues, we are echoing the same ideas back and forth. It's important to also hear from other people and to realize that not everyone is going to agree all the time."
The Bay Area is the most liberal area in one of the country's most liberal states, which is why so many of its citizens were stunned by other Americans' devotion to President Trump in the 2020 Election.
About the Writer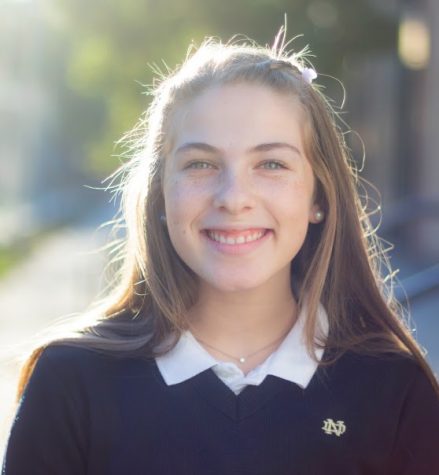 Amelia Kyle, Editor-in-Chief
Amelia has been a member of The Catalyst staff since 2018. She served as the co-editor of the Arts & Life section from 2018-2019, Managing Editor from...