NDB Pom: Q&A with Isabella Ailanjian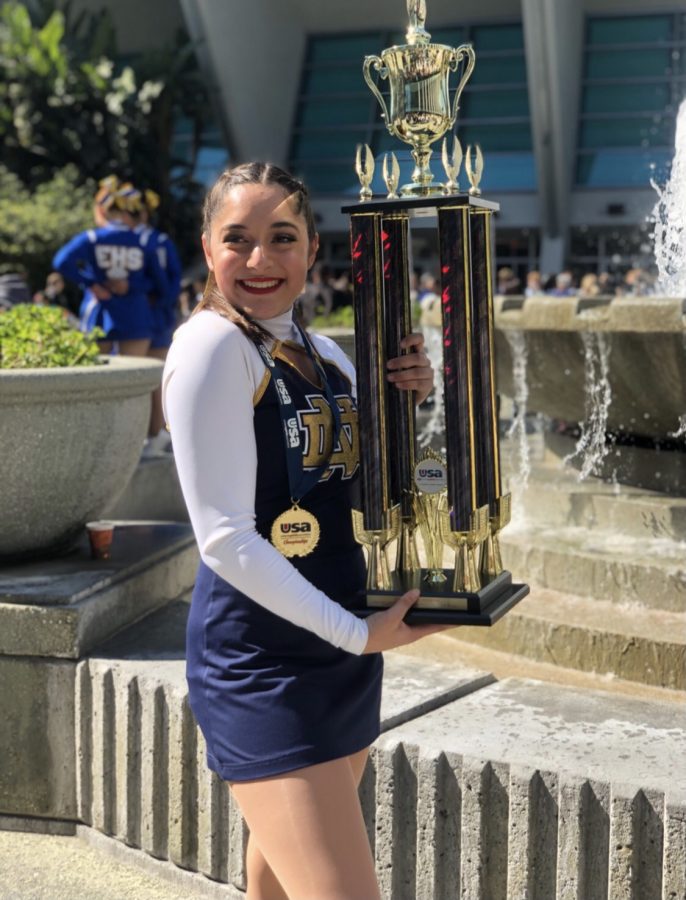 "
I really hope we have a good year and at least get to do something, even if I don't know what that would be."
— Isabella Ailanjian
The Catalyst (TC): What are the plans for the Pom team this year due to COVID-19?
Isabella Ailanjian (IA): I know our Nationals have been moved back instead of being in February. If it happens, it is going to be in March. I also know that our first competition, which is usually in November, will take place virtually in December if that happens.
TC: Have there been any requirements for you in terms of attending workouts or practices?
IA: Pom started practice over the summer, but it was all online. I had workouts that I submitted twice a week. Since the school year started, we transitioned into doing Coach Kate's workouts. Then, we finally started doing on-campus workouts on Wednesdays and Thursdays.
TC: What are your hopes for your senior year on Pom despite the restrictions due to the global pandemic?
IA: I really hope we have a good year and at least get to do something, even if I don't know what that would be. We could maybe come up with some kind of routine, or something even if we do not get to perform. I just hope we all have fun and bond with everyone on the team.

About the Writer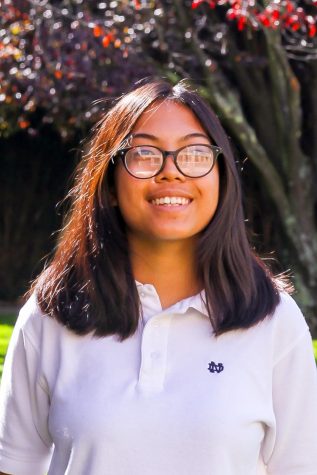 Kaitlyn Lopez, Sports Editor
Kaitlyn Lopez is a senior at Notre Dame who has been a member of The Catalyst ever since her sophomore year. She enjoys reading, writing, and spending...