Prom night with a twist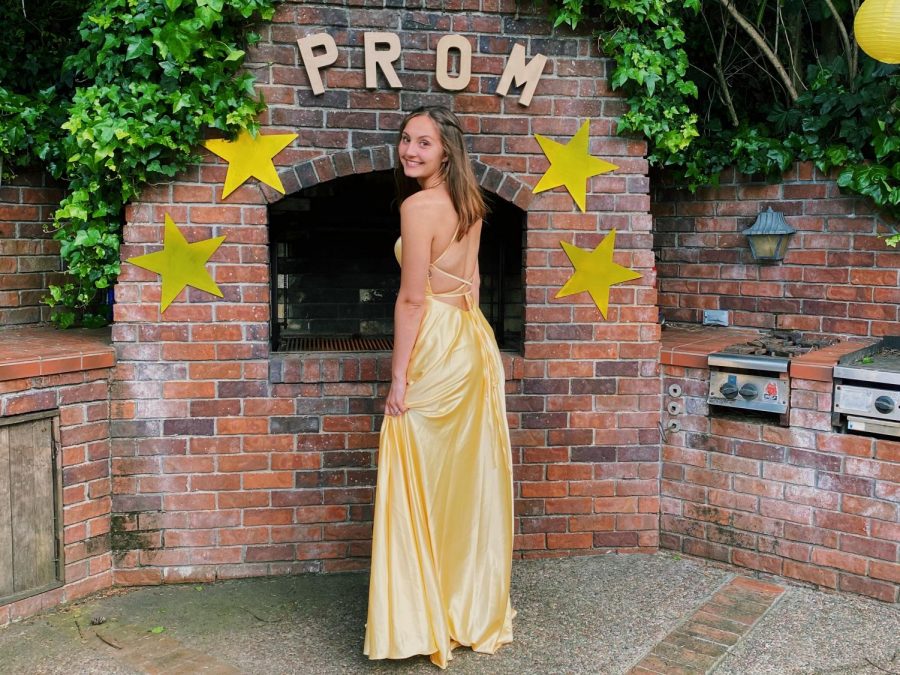 After the news that NDB's prom would no longer be held due to COVID-19, I knew I was going to have to find a way to celebrate this coming of age event in my own way. I had decided that I wanted to dress up in my yellow, silk dress and have a special dance with my grandfather.
About a week ago, I asked my grandfather if he would be willing to dress up with me to take prom pictures and share a slow dance in honor of my senior prom. To my surprise, he was ecstatic and loved the idea. He told me he was touched that I thought to ask him to be my date to my "prom" and that he would love nothing more.
Once my family caught wind of the idea, it burst into an event that I could have never imagined. My grandparents asked one of our relatives if he would come over and mow their lawn, so that the yard looked presentable, and then they went to Home Depot and bought a ton of yellow and orange flowers, which happen to be my favorite colors.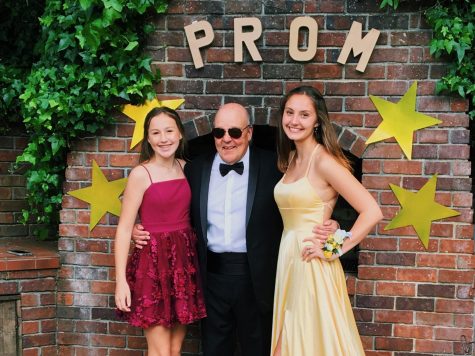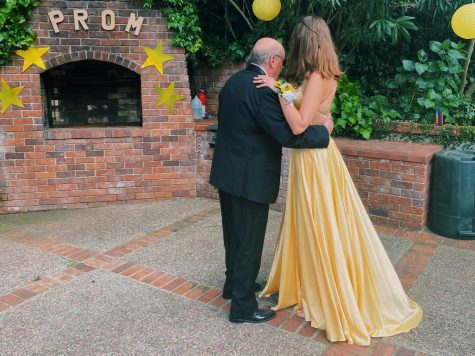 Not only did they mow their lawn and plant flowers, but they also swept their entire yard and hung up a prom sign with a bunch of stars and lanterns. The yard was transformed into such a cute little dance floor.
We celebrated my prom on April 25, which would have been a week before NDB's actual prom.
The night of my prom, I got dressed in my beautiful, yellow dress and threw on my sparkly heels. I did my makeup as I would have for actual prom and had my mom do my hair. It was so fun since I got to get super dressed up for the first time in a while, and my family surprised me and dressed up as well.
My mother, aunt, cousin, and grandparents all dressed up, and my grandfather even put on a tux to try and make this prom feel as real as it could. We all headed over to my grandparents, took a ton of pictures and all danced around to a bunch of different genres of music. We all collaborated on a playlist which consisted of songs all the way from the '20s to the '50s. Everyone had a say in what was played, and we all enjoyed every song.
The first dance consisted of the song, "I Hope You Dance" by Lee Womnack and was shared between my grandfather and I. Then, the rest of my family and I danced and sang to all of our favorite tunes for about three hours. To end the night, around 9 pm, we had Mexican food from Sixtos Cantina on Burlingame Avenue, and it was delicious.
At the end of the night, my grandma even told me that she realized that everyone needed a prom night to help remind them of the good times in such a depressing time. It was honestly the best night ever!
Overall, my senior prom was one that I will always cherish and remember. I am so grateful for my family and loved how we all were able to celebrate an event that I was looking forward to. We were able to pull this all off since we have all been quarantined together in order to help my grandparents with groceries and such.
For the rest of the seniors that are also missing out on their prom, I advise you to celebrate in any way you can. This is a time we will not get back and should not be spent sitting out on these special occasions.

About the Contributor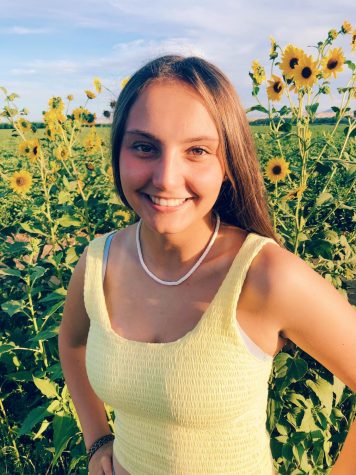 Annalee Wolfe, Staff Writer
Annalee Wolfe is a senior at Notre Dame and currently serving as ASB president. She is a first-year staff writer for the Catalyst. She will be attending...