Social media influencer Olivia Jade is back on YouTube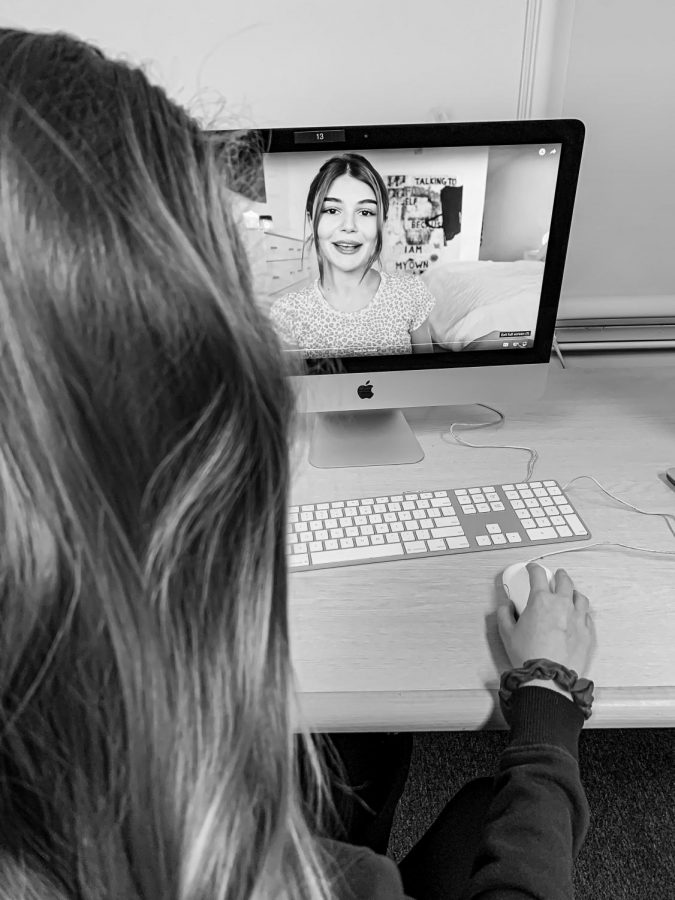 Last Sunday, December 1, Olivia Jade Gianulli returned to YouTube with a video for the first time in almost nine months.  Better known as Olivia Jade, she is famous for being the daughter of celebrity parents, a social media influencer, especially her lifestyle channel, and an ex-USC student connected to the college admissions scandal known as Operation Varsity Blues.
The disgraced celebrity began her two minute long video by explaining that she legally is unable to comment on the situation that most of her subscribers were expecting mention of: The college admissions scandal. She continued by sharing that she debated for seven to eight months whether or not she should come back to YouTube since she could not give the audience what they wanted. She ultimately decided to return because she wanted to move on with her life.
"I'm not trying to make this about me or where I've been… Moral of the story is I missed you guys so much, and I'm just really excited to start filming again and uploading," she said.
News reports said that she was given permission to post online by her lawyers and parents.  She posted two selfies on Instagram on Wednesday, December 4.
Her parents, actress Lori Loughlin and designer Mossimo Giannulli, were recently charged again with conspiring to commit federal programs bribery, after allegations arose that they had paid $500,000 to get their two daughters into USC, posing as rowing recruits. Loughlin and Gianulli plead not guilty to all charges.
As an avid Olivia Jade supporter since before the news of the scandal broke last March, I could not be more excited about her return, and I know others feel the same.

About the Writer
Bianca Lopez, Staff Writer
Bianca Lopez is a the Senior Class President at Notre Dame High School. She is planning to attend a four-year college and get a double major in Business...