What's new on Netflix in September
Each month, everybody's favorite streaming service, Netflix, adds some exciting new movies and shows to its entertainment-filled homepage. Whether it's a brand-new Netflix Original or the fifth season of wildly-popular cable television show, Netflix has it all – So, let's dive in and see what they've added this month.
The first new addition is "Superbad," the wildly popular 2007 comedy film, starring Jonah Hill and Michael Cerra, about a group of high school boys trying to navigate their romantic endeavors. Although the movie can be a bit corny and unrealistic at times, its raunchy humor and themes definitely have some truth to them – which can easily be proven by the behavior of many modern-day teenage boys, including that of some of our very own Serra Padres. The movie would be a great pick for a movie night with your friends, but maybe not the greatest one to watch with your parents.
The next program we have is the third season of MTV's horror series "Scream," which is very well-liked amongst teenage audiences. The series is loosely based on the high-grossing 1990's thriller movies of the same title, and is the perfect balance of cheesy, scary, and enticing. So, if you're looking for some suspense without too much thinking required, this is the program for you.
Our next pick is another show to definitely watch without parental guidance: "Shameless." In the highly anticipated ninth season, the super dysfunctional Gallagher family return for their last hoorah before the show goes off the air. How will the critically-acclaimed series come to an end? If you're curious, then you should watch the final season of "Shameless" on Netflix.
The brand-new Netflix Original film "Tall Girl," which premiered on the platform on September 13, follows a 6'1" teenage girl who desperately wants to fit in, find love, and not be overshadowed by her beauty-queen older sister. This movie is a must-watch for teenage girls, because not only is it a romance, but it also tackles realistic issues such as the importance of body positivity and learning to love yourself as you are.
So, whether you're looking for a heartfelt teen comedy or a skin-crawling horror series, Netflix has you covered – So, check it out as you're not likely to be disappointed.
About the Writer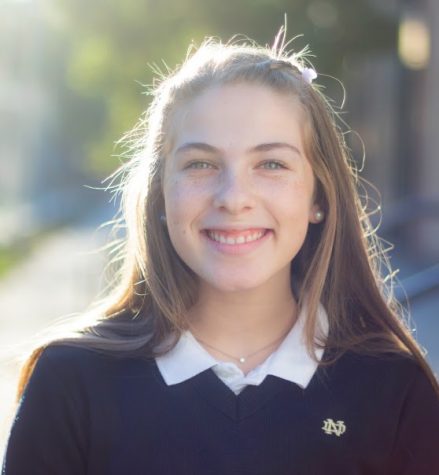 Amelia Kyle, Editor-in-Chief
Amelia has been a member of The Catalyst staff since 2018. She served as the co-editor of the Arts & Life section from 2018-2019, Managing Editor from...