A spring break staycation
Spring Break: A time nearing the end of the semester that is designated for rest, relaxation, and catching up on sleep. It's also a time where you may be sitting at home,  jealous of your friends' Snapchat stories that show them on a gorgeous beach in Puerto Rico. Yes, they are probably having the time of their life on that vacation, but you can have a pretty great spring break, too. There are plenty of ways for you to make your "staycation" one to remember.
A go-to way to start off your break is by pampering yourself. You can easily go to a local pharmacy and pick up some face masks, body scrubs, and bath bombs; all of which can give you a perfect DIY spa day. If a parent, sibling, or friend is on break too, ask them to join you! You can spend your time beautifying each other, and there's nothing more fun, yet relaxing than that.
Another way to spice up your "staycation" is to play tourist in San Francisco. Just a short drive away, San Francisco is a very diverse city with many cute boutiques, thrift stores, and restaurants in each district. You can stop by the Presidio for a great view of the Golden Gate Bridge, the Palace of Fine Arts for a little taste of Europe, the Mission District for some great Mexican food (La Taqueria is a personal favorite), and maybe even hit up a few of the countless amount of thrift stores throughout the city.
Lastly, for someone who isn't feeling so touristy, Netflix has a lot of new movies and TV shows that are perfect for binging. Chilling "Adventures of Sabrina," starring Kiernan Shipka and Ross Lynch, will be releasing a second season in early April, which means it will be great to watch episode-after-episode over break. Besides Sabrina, Netflix has some less familiar titles coming to us, such as "Quicksand," "Unicorn Store," and "Special," all of which are worth checking out.
There are so many things you can do to make your Spring Break just as fun-filled as a tropical vacation, and you don't have to go very far to do any of them.
About the Writer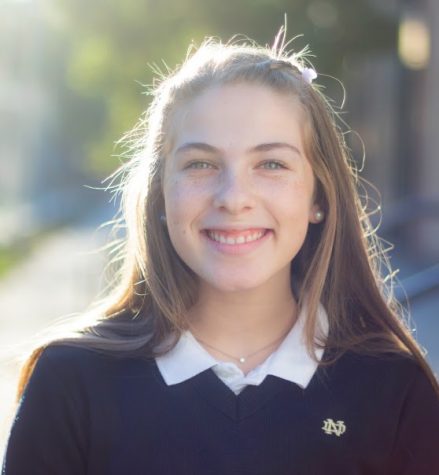 Amelia Kyle, Editor-in-Chief
Amelia has been a member of The Catalyst staff since 2018. She served as the co-editor of the Arts & Life section from 2018-2019, Managing Editor from...