On August 14, students and staffulty arrived for their first official day of school. Several students may have noticed the physical changes around campus, such as the new wall decor and security cameras. However, there are also many new additions in regard to NDB's faculty. The language, counseling and mathematics departments are among those that have welcomed new staff to our community. With a total of seven new faces, The Catalyst interviewed and got to know each one before the school year began.
Emilie Alba, Language Department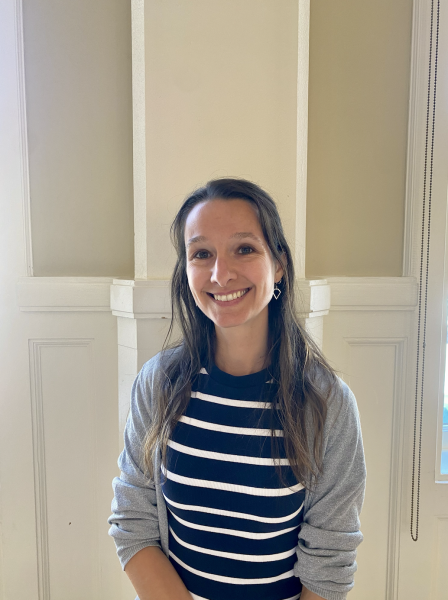 Emilie Alba begins her tenure at NDB as the French III and French III Honors teacher. Having lived in France, Alba plans to bring unique opportunities to her students in order to teach them about both the French language and culture. She spent the last summer in France as a teacher's assistant, and brought several pictures and books with her to share with students.
"I'm really excited to get to know the students because to me, if we can build strong relationships from the beginning, then together we will learn French better," said Alba. "I especially want to make the French classroom a very comfortable environment."
After spending the summer preparing for the upcoming school year, Alba is very excited to finally meet her students and share with them her experiences as well as her love of French.
Will Evans, Staff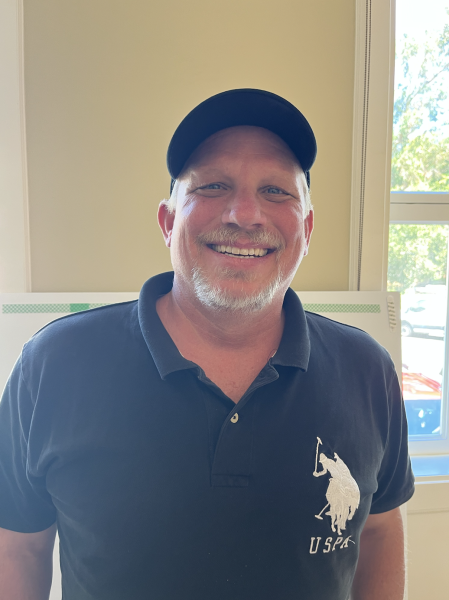 Will Evans is familiar to the community, having previously coached NDB's cross country and lacrosse teams. He has adopted most of the responsibilities of Mike Hutchins who retired last spring, and shares that he is looking forward to having a more active part in the community. His new role consists of campus supervision, organizing morning and afternoon traffic and being an in-house substitute teacher. Evans will also continue working as a coach and will be in charge of the athletic facilities.
"I am looking forward to being around campus more and having more involvement with the school other than just coaching," said Evans.
Over the summer Evans was preparing for the stress of the school year by relaxing and fishing in Mexico. He is now well rested and ready to coach cross country this fall in addition to his other duties.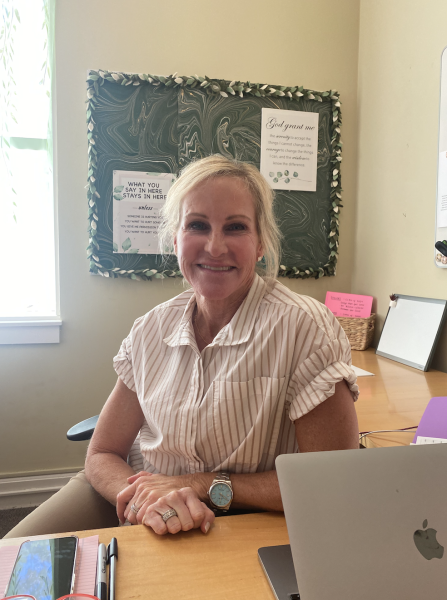 Kristin Rossi, Counseling Department
Along with several changes in the counseling program came Kristin Rossi, the new dean of academic advisement. Rossi has an extensive background in counseling and has held previous positions as a school counselor, a private admissions advisor and as a freshman admissions reader through the UC system.
After a summer filled with meetings and planning, Rossi is excited to be on campus with the students and share with them the developments of the counseling program.
"We are trying to make our college counseling more comprehensive so it's not just one person working with students junior and senior year, but rather involving the whole counseling department so that we can start ninth graders earlier," shared Rossi.
In addition to this, she hopes to help students on an as needed basis through lunch workshops, one on one meetings and informational sessions. She also wants to bring more guidance to students regarding how to manage and cope with the college admissions process.
With a busy year ahead of her, Rossi looks forward to spending time with the students and becoming more involved in the community. She shared that she has already signed up to help with prom and Aquacades, two events that are extremely popular among students.
Jesse Choi, Mathematics Department
Jesse Choi joins the mathematics program this year teaching pre-calculus, exploring computer science and algebra II. Choi attended Half Moon Bay High School and has seven years of teaching and tutoring math experience prior to coming to NDB.
Choi is a local, starting his education at the City College of San Francisco to get his Associate's degree. He went on to San Francisco State University where he received his Bachelor's degree in math in addition to his teaching credential.
Aside from teaching, Choi enjoys traveling to new places and recently took a summer cruise trip to Alaska. He hopes he can bring the same amount of excitement and adventure with him into the classroom.
"I am very excited to teach at Notre Dame this year," said Choi. "I hope it will be fun."

With the many classes he is leading, Choi will soon become a very familiar face among the hallways.
Elizabeth Neapolitan, Spiritual Life Department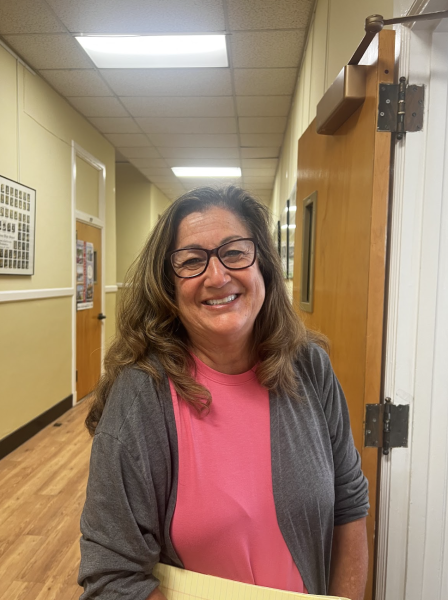 NDB is proud to welcome Elizabeth Neapolitan to the spiritual life department. Having lived in California all her life, she has moved up and down the coast and recently worked as the Director of Religious Education for several parishes.
After recently coming from a different occupation, Neapolitan claims that God had a different plan. She is excited to be back into religious education again and is looking forward to meeting all of the students.
Neapolitan, having lived a faith-based life, has always prioritized her relationship with God and looks forward to having the platform to share Him with her students, attend mass with the school and spread faith to all.
"I am such a faith-filled person, I have always seen God in my life, so for me to be able to share that faith and the love of God at the place that I work is something that I am super excited about for this upcoming school year," said Neapolitan.
Annmarie Papp, Mathematics Department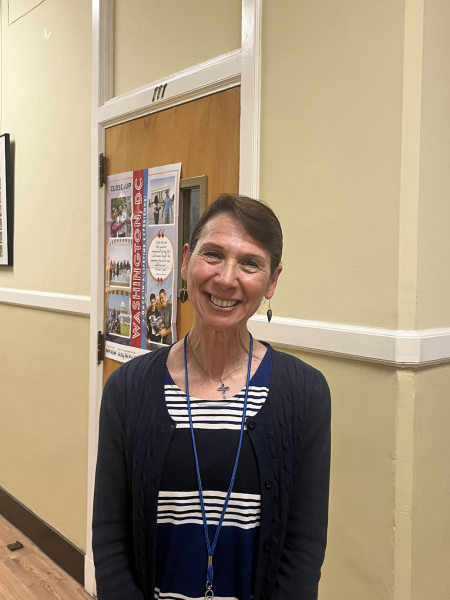 Annmarie Papp returns to the Notre Dame sisterhood as another addition to the mathematics department. Having attended Notre Dame HS in Lawrence Township, New Jersey, she is excited to be back at her alma mater, and especially looks forward to learning about the traditions unique to NDB. During her time on campus, Papp also hopes to organize community service opportunities for her students to get involved with outside of school.
After twenty years of teaching and a past career in the computer science industry, Papp is prepared to instruct the geometry and geometry honors classes. She will be the substitute for current Mathematics Teacher Kathleen Falzon while she takes maternity leave. Papp looks forward to being introduced to her students and building a strong bond with them.
"Don't try to memorize everything," Papp advises. "Just try to listen and understand and make as many mistakes as you can."
Papp always hoped to teach at an all girls school, especially having had a Catholic education herself, and plans to incorporate the daily values of Notre Dame in her classroom.
Emily Diaz '11, Admissions
Emily Diaz '11 joins the admissions team to assist Director of Admissions Debbie Anderson '85.  Among other duties, Diaz will be helping Anderson organize Shadow Days, lead the Ambassador Board and talk with prospective students and their families. An alumna herself, Diaz understands the intricacies of life at NDB and will be a valuable asset in engaging with students interested in applying.
"Mrs. Anderson has been flying solo for about eight months, so we were very excited to welcome a new face into the NDB admissions group. The Ambassador Board met her at a bonding we had in June, and she is awesome. She's super sweet and down to earth," said Ambassador Board Co-President Alyssa Kimoto.