Breaking news: College counselor announces departure due to restructuring in the counseling department
On Friday, May 26, Director of College Counseling Dina Cunha announced to juniors and their parents via email that she would not be returning to NDB in the fall of 2023.
"It is with a heavy heart that I inform you that I will not be continuing on your college counseling journey this fall," Cunha stated in her email. "It was a pleasure working with all of you and I wish you all the best."
Cunha has been an important member of the NDB community since 2016 as she has served as a resource for juniors and seniors in their individual college application processes. For the past eight years, she has helped NDB students create their college lists, craft their application essays, learn to navigate application portals and has written hundreds of letters of recommendation.
According to Cunha's email, her position had been "eliminated for the upcoming school year due to a restructuring in the counseling department."
In response, Head of School Meredith Essalat sent a message containing further details on the changes in the department.
Essalat announced that a brand new college counseling program is planned for the upcoming school year. It is designed to enhance each student's college counseling experience as well as provide college preparation for all four grade levels at NDB. In addition to this, internship opportunities and career advice will be available for students to utilize.
"Offering a vibrant college counseling program to each of you is a priority for us, and with this restructuring, we are growing and expanding the department to help you absolutely excel throughout the duration of your time here," stated Essalat in her letter. "We are very much here to continue to partner with you and support you through whatever needs arise – now, during summer and into next year."
More information is expected on the developments of the college counseling program as the next school year approaches.
*This is a breaking news story. There will be more information to follow.
Leave a Comment
About the Contributors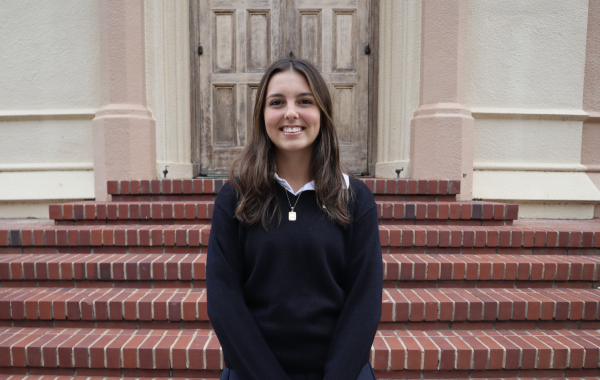 Mia Muzzi, Editor in Chief
Mia Muzzi is a senior at NDB and is in her fourth year of working for The Catalyst. She spent her freshman year as a Staff Writer, then during her sophomore...