NDB's Varsity softball team advances to CCS after their many league victories
NDB's Varsity softball team is currently amidst being CCS Champions. The team went into CCS with a record of six wins and two losses in the 2023 school year's league play. They are the number four seed out of eight in Division 5 and are set to oppose fifth seed, Sacred Heart Cathedral HS (SHC HS), on Saturday, May 20 in the quarterfinals. Since they were ranked higher than their opponents, the game was played at NDB. The team beat SHC HS, advancing them to the semifinals held tonight at a neutral location, Los Gatos HS, against Leland HS.
Last season the team reached the division championship game in CCS, after remaining undefeated in the WBAL. Pitcher Alli Lui spoke on this experience from last year.
"Going into the season I think we all had kind of a chip on our shoulder just coming from making division one last year and just making it all the way to the final," Lui shared. "Winning was something we all really wanted to do and come together to kind of reach that goal."
After a disappointing beginning to the season with two initial losses to King's Academy HS and Mercy B, the players persevered to beat Castilleja HS and Notre Dame San Jose HS twice each. They continued to beat King's Academy HS and Mercy B in their second matches against the teams.
The final game of the WBAL, which took place on May 11, was a home game against Notre Dame San Jose HS.
The game happened to fall on the softball senior night for the Tigers, where the two seniors on the team, Alexa Couto and Abbey Earnshaw, were honored. Couto, a catcher, signed with Concordia University earlier this school year, while Earnshaw won the Season of Sport award at the NDB Athletics Banquet.
The team is looking forward to their semifinals game tonight at Los Gatos HS. With energy high and adrenaline rushing, the team is confident that they can work together to play their best.
"I think we're ready to take it this year and as long as we take care of our side we'll be good," said Lui.
Leave a Comment
About the Contributor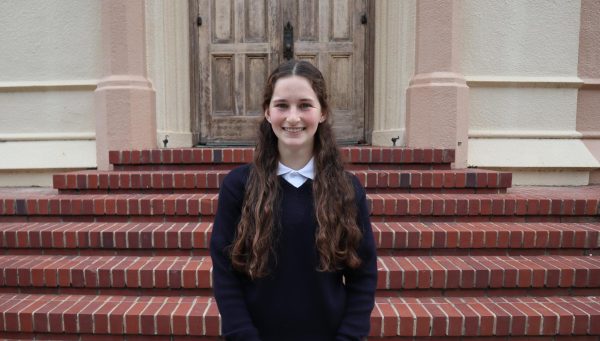 Lauren Zerella, Sports Editor
Lauren Zerella is a junior at NDB and is the Sports Editor for The Catalyst. She has been a member of the Journalism Club since her freshman year and is...