In remembrance of Eden Palmer '86
On April 27, the NDB community was informed that alumna Eden Palmer '86 passed away in a tragic car accident. According to the San Mateo County District Attorney's Office, the crash took place on Saturday, April 22, on southbound Interstate Highway 280 in Woodside, when a 24-year-old woman was driving the wrong way at a very high speed. Palmer's teenage son was also critically injured in the accident, and is currently receiving medical care.
In response to Palmer's death, the NDB administration sent an email to the community, remembering her life and contributions to NDB. Included in the email was a tribute written by Palmer's former classmate, Chris Bunje Lowenstein '86.
Lowenstein wrote, "Eden was so intelligent, and she was unafraid to speak her mind to even the most intimidating teachers or to the aforementioned boys, and she earned our admiration because of that … Her love of art, her sense of style and her laughter will remain with us always."
Associate Head of School for Curriculum and Instruction Jolanda Breazeale '86 was also a member of Palmer's class. Although the two had not kept in touch much after graduating, Breazeale has fond memories of Palmer during her time at NDB.
"I have so many memories of Eden and her car. I have memories of Eden and her music, Halloween costumes and her red lipstick. She used to wear these little black plastic bracelets and my friend brought them for us all to wear and be connected in a time like this," said Breazeale. "Eden was such a gentle and kind person, with just a great energy and heart. There's all these pieces that really identify who that person is and it is very special."
The administration's email also informed the community that there would be a service in honor of Palmer and that the specifics of the event would be shared soon.
Leave a Comment
About the Contributor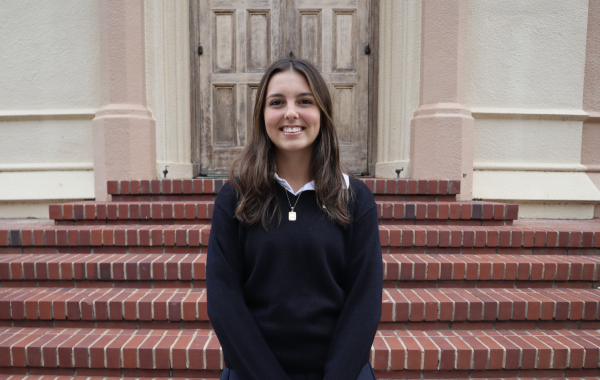 Mia Muzzi, Editor in Chief
Mia Muzzi is a senior at NDB and is in her fourth year of working for The Catalyst. She spent her freshman year as a Staff Writer, then during her sophomore...