Student body elects ASB officers for 2023-2024 year
On Tuesday April 25, the Sharks, Monarchs and Dragons gathered in the Moore Pavillion in recognition of the annual Associate Student Body (ASB) elections. There were nine candidates for ASB for the 2023-2024 school year, all looking to replace the six positions currently occupied by Amelia Ailanjian, Caitlynn Reynolds, Kassie Hickson, Lauren Fitzgerald, Sophia Rask and Zeina Zumot.
The candidates this year ranged from current class council members to others seeking leadership experience and more participation in their school community. Juniors Annie Lester, Caitlin Degnan, Helena Morell, Francesca Arbelaez, Julia Oliveira-Killmon, Mallory Moore, Isabella Davis, Katherine Johnson and Savannah Sweet all vyed for a spot, with the respective first six securing spots on the governing body. Each candidate was asked to make a short speech at the election event. Promises of spirit events, sisterhood celebration, and heightened connection between students and staffulty filled speeches. Each verbal presentation was accompanied by several days of social media advertising. Candidates designed graphics filled with pictures participating in sports, rallies, and leadership as well as memorable and often punny slogans. Overall, the message conveyed by each candidate was "I am involved, I am approachable, and I am ready to be on ASB."
Following speeches and filled with campaign promises of school spirit and visions for events, the three returning classes returned to homerooms to vote on their top candidates via a school-wide Google Form. Those who do not come out on top typically seek class council positions, which were later elected by the individual returning classes.
"I am most excited to meet the incoming freshman class and to introduce them to the NDB spirit," said Morell. "I think one of the ideas I feel most passionate about is getting more girls involved in Aquacades. Everyone should feel like they have a place and a role in such an amazing event."
The roles of President, Vice President, Communications Director, Activities Director, Spirit Director and Athletics Director will be assigned by Director of Student Life and Leadership Alisia Bergholm, following an interview with each of the incoming members. Additionally, the current members play a part in selecting roles, having been the ones to know the demands of each role most personally. Oftentimes, women from the two bodies are friends prior to the election and can attest to each others' qualities and strengths. The results of the selection of roles will be announced to the student body at Class Day on June 2 where they will take their oath of office. While each position has specific responsibilities, the six members share their tasks evenly with each other to sustain a group-effort mentality.
"I am so excited for the new ASB," said Bergholm. "It's always nice to get a new group of girls and I know that they are great."
ASB is instrumental in the day-to-day and overall functions of the school. Announcements, advisory emails and scheduling all come from this group of students. Nearly every single school event includes members of the body signing guests in, speaking and performing run-of-show activities, from Open House to student council meetings to Women's Leadership series and more. Not to mention the time spent planning for spirit weeks and rallies, dances and the highly-anticipated Aquacades. Aquacades, the annual spring spirit event which has become synonymous with an NDB education and experience, is the result of months of preparation from ASB. Between deciding themes, coordinating participants, running practices and creating their own massive backdrop and lengthy routine, the event is a year-long task for the six members.
The work for the group has already begun, partnering with the 2022-2023 ASB to enable a smooth transition and brainstorm for the next year. Wildcats may notice a map which designates college choices for each student displayed in the main hallway, which was put together by the incoming officers The two teams, incoming and outgoing, have collaborated already to prepare incoming members, pass on information and materials, coordinate plans for Class Day, and generally bond. Filled with student council members, athletes and spirit leaders, the 2023-2024 ASB comes prepared to fulfill their duties and make the most of their tenure.
"I'm kind of sad to be leaving but I'm excited to see what the new ASB can do," said 2022-2023 Spirit Director Zumot. "This group of girls will work very well with each other … I'm excited to see what they can do."
The six incoming members of ASB will take their oath of office and be formally sworn in on June 2 at the annual Class Day ceremony.
This summer, the new ASB officers will dedicate a significant amount of time discussing ideas and plans for the next year, which will be essential to upholding a successful and spirited school year.
Leave a Comment
About the Contributors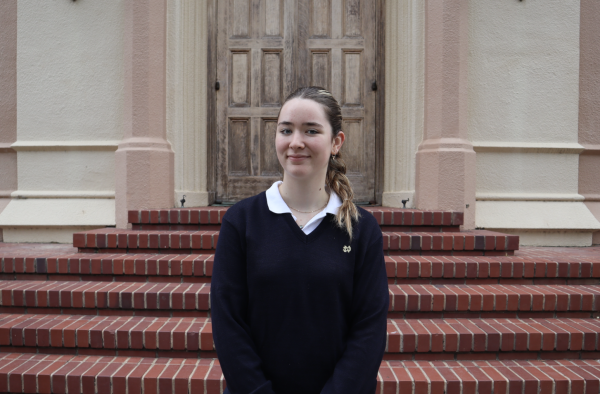 Francesca Arbelaez, Senior Editor
Francesca is a Senior at NDB. This is her third year taking Journalism and she's excited to participate in the Catalyst in the 2023-2024 school year. She...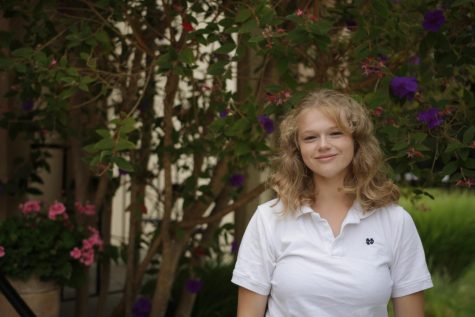 Lauren Fitzgerald, Staff Writer
Lauren is a senior at Notre Dame. In addition to being a staff writer for NDB's award-winning student newspaper, The Catalyst, Lauren is a member of ASB...