Valedictorian and Salutatorians announced on May 17
On Wednesday, May 17, selected students were invited to attend the Academic Awards, an event that marks the announcement of the senior class' Valedictorian and Salutatorian. This year, Ariel Lucas was named Valedictorian with Eva Nichter and Kristi Xia sharing the role of Salutatorians.
The Valedictorian is chosen by administration through detailed consideration of their academic success as well as their school involvement. Lucas embodies a successful NDB student in all areas, and has gained respect from her classmates by demonstrating a strong sense of dedication and hardwork.
During her time at NDB, Lucas was involved in peer tutoring and served as the Key Club secretary for the last two years. She is also a member of the Track and Field team and has also managed to uphold a high standing grade point average (GPA). Outside of school, she works at Mills-Peninsula Medical Center, where she has developed an interest in healthcare.
"I cannot believe it. It's very surreal. And I'm very thankful to my family, the Notre Dame community, teachers, classmates. I couldn't have done it without them. And yeah, I'm just really excited." said Lucas.
As Valedictorian, Lucas also has the honor of giving a farewell speech to her classmates at their graduation.
"It's important to me because we've all been through so much, especially because of the pandemic," said Lucas. " I just want it to be a celebration of all the hard work that we've done. All the things we've been through as a class together, and we really persevered. And I'm really thankful that I get to speak for the class as a whole."
This year, the position of Salutatorian is shared by two remarkable NDB students. Nichter and Xia were both acknowledged for their GPAs, community service hours, clubs, sports and leadership positions that they each held while attending NDB.
Nichter, an active member in NDB's community and most notably was on the NHS Board, Ambassador Board and a part of the Key Club. She has been a dedicated member of The Catalyst for the past three years, and served as a Contributing Writer, a Staff Writer and most recently, as the News Co-Editor. Outside of school, Nichter is a figure skater and also enjoys teaching figure skating lessons when not in practice.
"I am very grateful for the opportunities that Notre Dame has given me to become a stronger student academically and also become more involved in extracurriculars within my community," said Nichter. "Being able to represent the student body and say thank you for those opportunities is really special."
Xia is also involved in various community service activities, including Key Club and Ambassador Board. Through each of these activities, Xia has worked in a variety of areas and exemplifies what it means to be a NDB student. In addition to all of the hard work she does in school, Xia also works at Philz Coffee for around 10-15 hours per week after school.
"I was really surprised that I got Salutatorian and I really wasn't expecting it," said Xia. "I am so happy because I have put in a lot of work the past few years, and I'm glad that it all paid off."
With graduation rapidly approaching, Lucas, Xia and Nichter look forward to attending college in the fall. Lucas and Nichter will both be attending the University of California, Los Angeles and Xia will be at New York University.
Leave a Comment
About the Contributors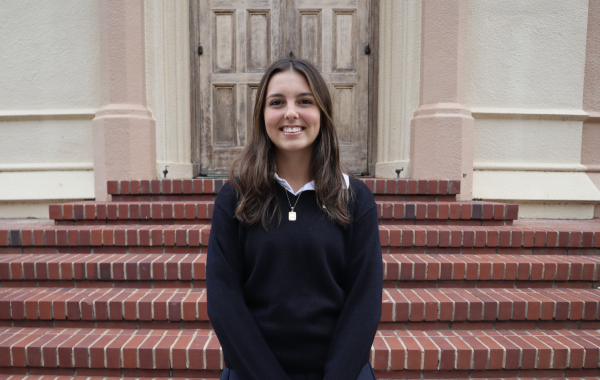 Mia Muzzi, Editor in Chief
Mia Muzzi is a senior at NDB and is in her fourth year of working for The Catalyst. She spent her freshman year as a Staff Writer, then during her sophomore...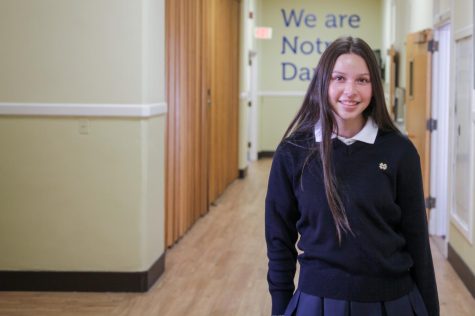 Molly Phan, Editor in Chief
Molly Phan is a senior at NDB and it is her third year with The Catalyst. She was involved in the journalism club her sophomore year and served as the...