The freshmen experience Aquacades for the first time
April 21, 2023 marked the Class of 2026's very first Aquacades. Having heard so much about Aquacades already, the Sharks were buzzing with anticipation throughout the week. Although they did not know what to expect, the freshmen ended up bonding during both the preparation and the experience itself. The Sharks encouraged each other every step of the way, especially by cheering for one another during performances.
"I thought it was super fun and I am so glad I did it. I was scared at first, but it was so worth it. Everyone hyped us up which made it less scary," said freshman deck performer Finley WilkeHiland.
What started out as something unfamiliar gave the freshmen connections they will have for years to come.
Throughout the night, the atmosphere among the classes was electric. The whole school was cheering for everyone. The freshmen were ecstatic while cheering for their class and their sister class, the juniors. The freshman felt unified with their sister class as they cheered them on during their performances.
Not only did Aquacades help the freshmen bond with their sister class but it also allowed them to create a special bond with the entire school and staffulty. The freshmen got to witness performances that were unlike anything they had seen before. The staffulty performances allowed the freshman to see a different side of their teacher's personalities instead of the ones they experience in the classroom.
"I thought the teachers' routine was really cool and it was a great addition to Aquacades. I really enjoyed seeing how my teachers can behave and have fun outside the classroom," said Allison Harris.
Their first Aquacades was already a surreal experience, but the freshmen felt a sense of overwhelming excitement and shock when they found out that they had placed second. At the end of the night, the freshmen left with a sense of glee. They felt they had bonded with every aspect of the school and were truly a part of the NDB community.
Leave a Comment
About the Contributor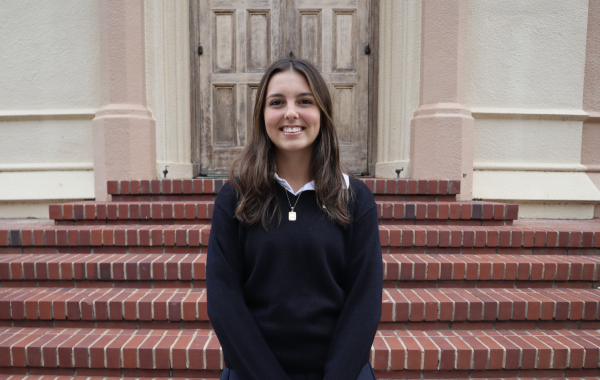 Mia Muzzi, Editor in Chief
Mia Muzzi is a senior at NDB and is in her fourth year of working for The Catalyst. She spent her freshman year as a Staff Writer, then during her sophomore...