Class of 2023 ends the year with their Senior Sunset
On the evening of Thursday, May 18, NDB seniors prepared to graduate by attending the annual "Senior Sunset."
The Senior Sunset is a tradition organized by the senior class council and represents the end of their time at NDB. Similarly on the first day of school, seniors attended what was called the "Senior Sunrise," an event in which they began their year by watching the sunrise together. Now as they approach their last few days of high school, they close the year with the sunset.
Seniors were instructed to arrive on campus at 6:30 p.m., sporting their college sweatshirts and other paraphernalia. Students from the Class of 2023 got accepted into a variety of universities, ranging across the nation and this gave them the opportunity to officially reveal to everyone where they will be heading to next.
"To plan, first off we had to find a date towards the end of the semester that had no other school events going on. It lined up perfectly this year with senior holiday being the next day so later night wasn't going to impact them school wise," said Class Coordinator Kate Mahoney.
Considered a rite of passage, the Senior Sunset is something that many NDB students look forward to. The night is solely dedicated to giving the Wildcats one final celebration before they leave NDB and many seniors appreciated the opportunity to spend it with the girls they have built friendships with over the past four years.
"I was really happy to be able to spend the night with my friends. This time has been especially busy and so being able to congratulate my classmates and celebrate their successes was something really valuable to me," said senior Anna Keim.
To begin the night, Marketing and Communications Manager Cat Adamis took a group picture of the senior class to commemorate the night. The students then spent the rest of their time on the front lawn, posing for photos with friends, capturing lifelong memories that they will be able to cherish forever. In addition to the thousands of photos taken, many seniors spent their time filming graduation themed TikToks revealing where they will be spending the next several years of their lives.
The class council also organized the Sanchos Taquillera taco truck to arrive on campus and many of the seniors enjoyed the wide assortment of Mexican food available to them. For dessert, the Wildcats lined up at the Mister Softee ice cream truck where there were various frozen treats such as soft serve ice cream cones, popsicles and ice cream sandwiches.
"I had so much fun at our Senior Sunset," says senior Clarissa Wing. "Seeing everyone in their college sweatshirts was definitely a bittersweet moment since it means that we are one step closer to graduation. I am going to miss NDB, my teachers and all the friendships I've made. But I am excited to see what everyone will accomplish in the future as we start a new chapter."
In addition to the Wildcats, other members of NDB's community were in attendance. Both of the Senior Class' Coordinators, along with other staffulty, came to support the graduating Class of 2023.
"The seniors really got a chance to say goodbye and understand that this is it. It was very special to be there," said Class Coordinator Mirna Yao.
This year's Senior Sunset marked a very important milestone for the Wildcats. As finals approach and preparation for graduation continues, many of the seniors enjoyed being given this night to relax amongst their classmates.
Leave a Comment
About the Contributors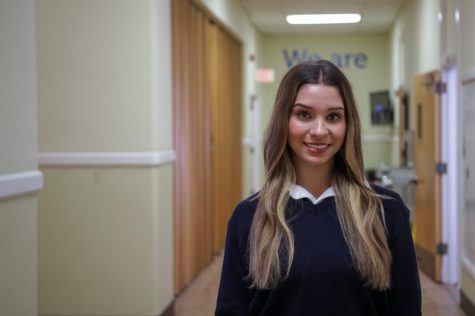 Ava Marinos, Opinion Editor
Ava Marinos is a senior at NDB and is excited for her third year with The Catalyst. She actively participated in the club as a sophomore and junior and...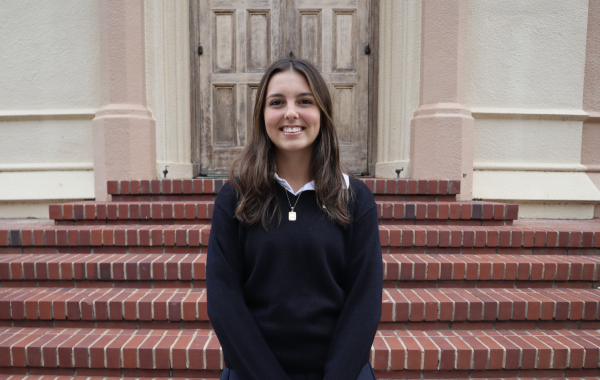 Mia Muzzi, Editor in Chief
Mia Muzzi is a senior at NDB and is in her fourth year of working for The Catalyst. She spent her freshman year as a Staff Writer, then during her sophomore...