The SAT returns to NDB
On March 22, NDB hosted its first SAT exam in seven years. Offered mainly to upperclassmen, the SAT is a standardized test that evaluates a student's readiness for college. In the past few years, students have had to travel all over the Bay Area as well as out of state in order to take the test due to its high demand among high school students. NDB administration recognized the need to bring back the exam to campus and, as a result, almost 75 students signed up.
Students were instructed to arrive at the Moore Pavilion at 7:45 a.m. on Wednesday. The exam started at 8:00 a.m. and ended at around 12:30 p.m. for most students.
For students who had never taken the SAT before, having the option to take it at NDB was a great resource. In fact, many had not planned on taking it at all until it was announced that there would be one held on campus.
"I originally did not want to take the SAT but when Notre Dame offered it, I decided to sign up," said junior Karly Bordin. "It just felt like a really good opportunity to take it here, and I did not want to waste it."
Hosting the exam on campus proved to be beneficial in many ways for students, especially because it was offered exclusively to students at NDB. In a comfortable and familiar environment, surrounded by teachers and peers, students were able to better focus on the test itself.
Like many other juniors who previously took it, Helena Morrell had to find a testing site outside of her neighborhood. She first took it in Oakland last December and felt that taking it at NDB was a better experience.
"It was a very perspective-broadening experience, especially taking it in Oakland, because it was obviously a very different environment from NDB," said Morell. "[The Oakland site] was very disorganized, and it didn't seem like they knew what they were doing, which probably had a negative effect on my score."
The SAT can be a stressful part of the college application process, and NDB's support is greatly appreciated by many. Students are now waiting for their scores, which typically take two to four weeks to be released.
Leave a Comment
About the Contributor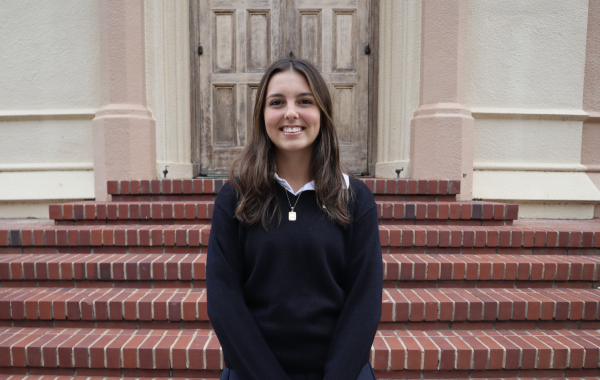 Mia Muzzi, Editor in Chief
Mia Muzzi is a senior at NDB and is in her fourth year of working for The Catalyst. She spent her freshman year as a Staff Writer, then during her sophomore...