When is too early to start celebrating Christmas?
It's mistletoe and candy canes in the San Carlos Hallmark store on Laurel Street – and it's been that way for some time, according to Gabby Lonardo, an NDB sophomore and retail employee at the store.
"Christmas is definitely the biggest season at Hallmark. We have other decorations like fall (which includes thanksgiving), and Halloween has a month or so in the store. Christmas is our year round, even when other holidays are displayed," said Lonardo.
With the holiday just around the corner, many begin to deck the halls in the Christmas spirit, but the same debate arises each year: How early is too early?
Beginning in late October, stores began to fill up with Christmas decor, preparing early for the holiday season. As soon as Halloween is over, and is placed in hiding until the following year, many begin to pull out all things Christmas.
Stores like Target, The Dollar Store, Starbucks and Hallmark have had Christmas decorations out since the passing of Halloween. If shoppers want to have a selection of seasonal holiday items at these stores and home stores like TJ Maxx Home Goods, they need to be on the lookout for these items near Halloween rather than Christmas.
The fall-holiday kickoff of Halloween, paired with the enticing Christmas decor advertised by stores, influences people to decorate for Christmas months in advance.
Lonardo shared, "At Hallmark, Christmas came out in July. We had a promotional event called 'Christmas in July', where we put out decorations and half of the ornaments. Customers bought ornaments just as they were released due to the promotional event, but as it ended there was a significant decrease in purchases throughout August-November."
Even the Christmas tree season begins early. Even though most Bay Area Christmas tree farms open the day after Thanksgiving, it has grown customary for residents to purchase trees in early November.
Seasonal holiday sports like ice skating, begin sooner now too. In fact, San Mateo's Central Park and Palo Alto's Winter Lodge, have already opened for the season.
According to its website, the Winter Lodge, ranked as one of the top 10 rinks in the US, opens for public skating, classes and private events as early as October 10, kicking off the winter season early.
With stores advertising Christmas as early as July to trees being put up the day after Halloween, it is clear that the Christmas season often takes over the others, as it is recognized all year round.
Leave a Comment
About the Contributor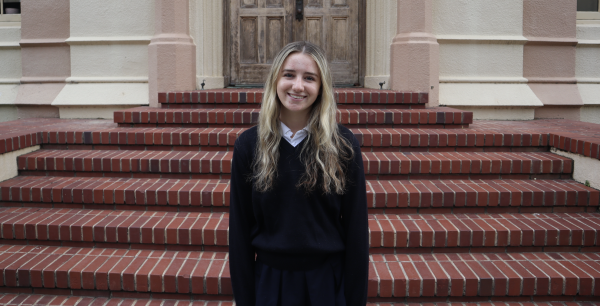 Ashley Strain, Managing Editor
Ashley Strain is a junior at NDB. She has been a member of Journalism Club since her freshman year and contributed as a Staff Writer for the Catalyst in...