NDB community goes on break for Thanksgiving
On Wednesday, November 23, NDB was released for Thanksgiving break. Prior to this however, students spent the beginning of the week on Zoom for synchronous classes. Teachers were instructed to limit students' homework load in order for them to fully take advantage of the much-needed break. 
Students and their families spent the break in a variety of ways, with many choosing to stay home for the holiday. Given that Thanksgiving typically entails homemade cooking and family time, it's easier for most to celebrate in the comfort of their own home.
Ava Baldi, a sophomore at NDB, spent the week at home. Like other NDB students, her break was well-spent with friends and relaxation before finals begin. On Thanksgiving, she ate dinner at her aunt's house and enjoyed the rest of the night playing board games with her family. 
"Me and my family brought so much food over to my aunt's. It was really fun because this Thanksgiving I helped my mom make food," said Baldi. "We made tons of desserts like pumpkin pie, peach cobbler and also apple pie which was something I hadn't done before and doing that made this year's Thanksgiving super special."
Before spending Thanksgiving with her family, junior Dani DeMera hosted a "Friendsgiving" potluck. DeMera and her friends contributed to the dinner by each bringing a different Thanksgiving food.
"Hosting Friendsgiving was super fun, especially because I got to see all of my friends get together and have a good time," said DeMera. "I had people bring food, so it was very low stress, which made me enjoy it even more."
Though many stayed home, for students whose family lives out of state, the time off was very appreciated. Families who wished to travel were given the opportunity to do so, especially with the two asynchronous days of learning. 
Some NDB families chose to travel for warmer weather and the chance to relax. Sophomore Adriana Esguerra and her family traveled to Oahu, Hawaii for the week.
"It was so amazing. While I was there, I went on a lot of different hikes like the Koko Head and Diamond Head ones, and drove around the island with my family," said Esguerra. "I loved going to the beach and getting time to spend with my family."
The break ended on Sunday, November 27, but students and staffulty were given a late start on the following Monday to help better the transition back to school. 
Leave a Comment
About the Contributor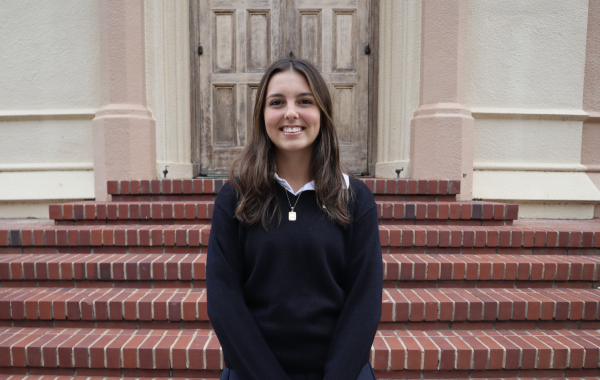 Mia Muzzi, Editor in Chief
Mia Muzzi is a senior at NDB and is in her fourth year of working for The Catalyst. She spent her freshman year as a Staff Writer, then during her sophomore...