Winter Formal theme revealed during VPA assembly
The Winter Formal theme for 2023 was revealed during the Visual and Performing Arts Holiday Showcase on Friday, December 2. This year's theme will be "Once Upon a Dream."
The Winter Formal dance is set to take place on Saturday, February 4, 2023. The dance will be hosted at its usual venue, the Crowne Plaza in Foster City.
Both the NHS and CSF boards, collectively known as the Winter Formal Committee, began planning for the dance in early September near the beginning of the school year. Committee members sent out school-wide surveys for the student body to vote on their favorite theme idea, and the theme was finalized in October.
NHS Board Advisor Jonathan Tomczak led the reveal planning by creating a song to reveal the dance's theme, writing NDB-style lyrics over the "Hamilton" hit, "The Room Where It Happens."
"By going above and beyond for the reveal … we hope to demonstrate that this is the kind of work we're willing to put in just for the announcement, think of all the work we put in and how much fun people are going to have at the event itself," said Tomczak.
NHS board members Isabella Hildebrand-Veccia, Alexis Hom, Amy Kanzaki and Megan Cabral assisted in the reveal's dialogue.
"We recorded the lyrics beforehand to make the reveal during the showcase flow smoother," said Cabral. "I was very excited to be able to help perform for the school and reveal the theme. We're all excited for everyone to come to the dance and see our hard work pay off."
Dance students from all levels helped the NHS and CSF boards with the reveal, putting together a dance number choreographed to the song used in the reveal.
Tickets for Winter Formal 2023 are on sale now. Each ticket per student is $65 through December 22; from December 23 and onward each ticket will be $75.
Leave a Comment
About the Contributors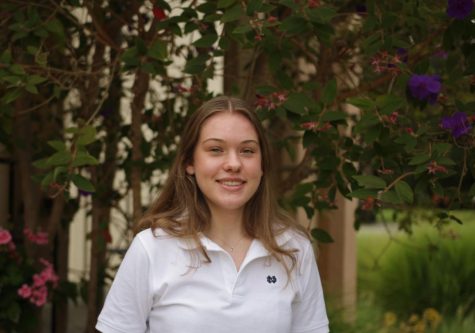 Eva Nichter, News Editor
Eva Nichter is a senior at NDB and is one of the News Editors for the Catalyst. This is her third year as a student writer for the newspaper. In addition...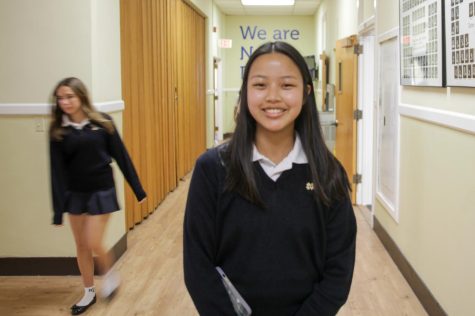 Hannah Nebres, Arts & Life Editor
Hannah is a senior at Notre Dame Belmont, and it is her second year writing for The Catalyst. Her previous involvement in the Journalism Club has interested...