Spotify Wrapped released for users on November 30
Spotify Wrapped returns this year to celebrate music, community and dedicated fans. The weather is getting colder, stores are bustling with busy shoppers and everyone is gearing up for the holidays. But there was one thing that NDB students had been waiting for, something that in the past few years has become synonymous with the end of the year: their Spotify Wrapped.
Wrapped, a program by the popular streaming service Spotify, is an individualized culmination of one's listening habits throughout the year. It is a method of storytelling – formatted similar to Instagram's story feature, in which participants can tap through slides – and describes one's year. As the slides play through, top-listened to artists are revealed, in addition to top songs, genres and even podcasts.
On November 30, this year's Wrapped was released for all users to view. This year, Spotify showed a listener's top artists and songs, as well as their musical enneagram.
Artists like Drake, Taylor Swift and the Weeknd topped as artists most listened to on Spotify this year. For many NDB students, they enjoy discussing their Spotify Wrapped with each other and comparing their music against one another.
Junior Mandy Roche waits every year for Spotify Wrapped to be released. Her top artists for the year consisted of the Smiths and Morgan Wallen.
"I think it's really fun that I get to see my minutes listened to. I feel like you don't really realize how much time you spend listening to music in general but also to a certain band," said Roche. "I am sometimes surprised by what I get in my top songs because they can be a little random, but that is what makes it exciting."
In addition to features presented in years past, this year's wrapped featured thank-you notes – and even videos – from artists to their top fans on the platform. Pop artist Olivia Rodrigo used the video communication as a way of confirming new music in 2023. Listeners of all artists appreciated the new feature as a way of showing their pride in their loyalty.
Every year, Wrapped connects artists to fans and reviews the year in meaningful, but unexpected ways, tying the year together as the holidays arrive.
Leave a Comment
About the Contributor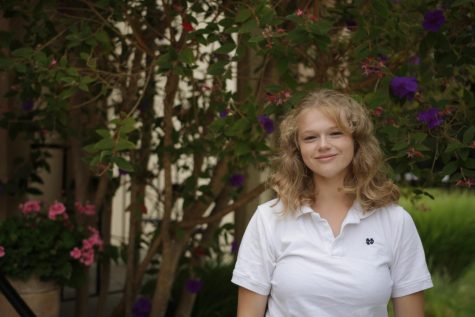 Lauren Fitzgerald, Staff Writer
Lauren is a senior at Notre Dame. In addition to being a staff writer for NDB's award-winning student newspaper, The Catalyst, Lauren is a member of ASB...