Should you shop in person or online this holiday season?
Shop in stores for satisfaction: Ashley Turner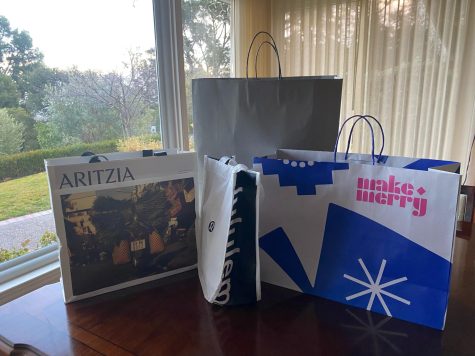 Without COVID-19 restrictions, many people are beginning to remember the appeal of shopping at the mall.
A significant reason why shopping in person is superior is having the ability to judge the quality of a product for yourself. A product cannot be judged solely based on a picture online. By seeing the product, you can see the details such as color, material and stitching. In a store, a customer can be certain that they like the appearance of the item before they commit to buying it. 
Shopping in person is especially helpful when shopping for clothes. Trying on clothes is a practice that can save a customer from making haste decisions. No one will look identical to the model they see wearing the piece online, and not all companies align their sizing so you cannot rely on your go-to size all the time. Having that ability to try on clothes in person gives the customer the freedom to try on multiple sizes at a time before purchasing. Trial and error will result in perfect sizing which will guarantee satisfaction in comparison to guessing online. 
In-store promotions are also often better deals than online because they are meant to lure customers into the stores. Companies are aiming to bring more people to their stores, and these discounts can really help save customers money. 
A big aspect of shopping in person is that the workers are there to assist you with what you are looking for. They can make suggestions and help you decide which color to get or which size suits you best. They are knowledgeable about the store's products and can give advice that is catered to you as an individual. This keeps the experience personal, which is missed when shopping online. 
Interacting with the store and its employees is part of the experience of shopping in person. The in-store routines lead to confident purchases which are less likely to result in a return. Being in the store itself while shopping is sure to produce a successful outcome. 
Shop online for convenience: Mia Muzzi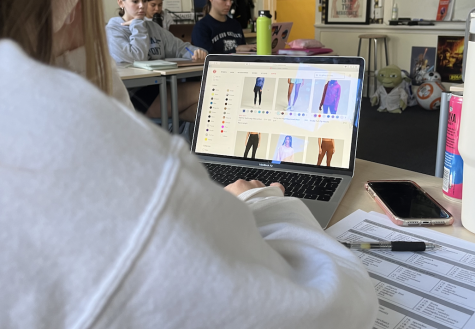 As technology has improved over the last few years, shopping online has become increasingly easier for customers to buy from their favorite stores. Given the convenience, it is much better to shop online as opposed to shopping malls. 
There are so many more options available online compared to what is in shopping malls. A shopper can log onto almost any store's website and order through their purchasing system, making it very accessible to buy something right away. In a shopping mall, there is a limited number of stores to visit. Online shopping also provides customers with a wider selection of styles and sizes to be ordered. In-person stores can only carry so many items, so stock is at a minimum. 
Brands also often give their online customers different deals than what might be offered in the store at the time. This can mean getting a really good sale on something that you might not have gotten if you went to shop in person. 
Stores that sell their products online have also begun to develop apps, making shopping online even simpler. Large companies like Amazon have apps designed specifically for their customers to shop for whatever they may need, and be able to order directly from their phones.
Shopping online also gives customers many options to choose from, and is more convenient than spending time at a shopping mall all day looking for the right items. To avoid wasting excessive time, many people have found that online shopping is a more convenient alternative.
Although you do not get the experience of trying on the clothes right away like you would at a store, most companies have made returns very simple. This means that you can order whatever it is you want, and try it on in the comfort of your own home. If for some reason you do not like the item, it is very easy to return and you have already saved a lot of time from shopping in person.
Due to the convenience of online shopping and the added benefits that come with it, it is the best option for all shoppers who seek a stress-free shopping experience.
Leave a Comment