The importance of remembering the other side of Thanksgiving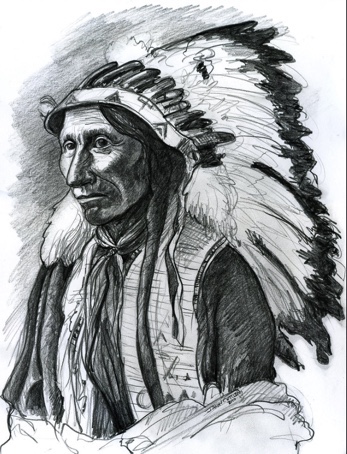 The first words that come to mind when describing Thanksgiving are gratitude and family. The holiday can bring feelings of warmth when looking at it from this perspective, especially when this day serves as a time to eat traditional foods with family. But similar to Columbus Day, this holiday serves as a reminder of the atrocity Native Americans experienced. Hundreds of thousands of Native Americans lost their lives at the hands of colonialists during the time of the first Thanksgiving.
Recently, tribes have started designating Thanksgiving as a National Day of Mourning to remember those that have passed. People today have found ways to honor the Native American casualties through celebrating Native American Heritage Month in November and remembering prominent Native American people who have died working for a greater cause.
At NDB, Gillian Imuzami-Hegarty shared an educational slide deck with the school, which includes activities aimed at educating students on Indigenous values and organizations and recognizing influential Indigenous figures. The slideshow also aligns with NDB's foundational values of building community, acting on behalf of justice for others, and embracing the gift of diversity. This ensures that NDB as a community is not overlooking the tragedies that occurred during Thanksgiving. Throughout November, we are openly discussing the ugly side of the holiday and actively commemorating prominent Native American individuals and the Indigenous culture.
"I took a couple of classes during my graduate program, focusing specifically on Indigenous education," said Imuzami-Hegarty. "I wanted to combine the academic theory behind the holiday with my love of making slide decks. On the slideshow, people will find something to do every day, whether it's a short video or whether it's something to listen to, but more than anything, I'm hoping that people finish the month feeling like they know a little bit more about Native American history and culture."
Students at NDB have also pulled from history they have learned to become more aware of the other side of Thanksgiving.
"Thanksgiving does not acknowledge the Native Americans who have been here for generations before, as it mainly celebrates the Pilgrims," said senior Kayla Hollister. "It's basically a holiday for the colonists coming to America, which wasn't obviously good for the Native Americans as they ended up suffering a lot because of their colonization. It's okay to acknowledge that the colonists came because it did happen, and that's why the country exists, but it's also really important to acknowledge that that's not the only part of Thanksgiving's history."
It is essential to celebrate Thanksgiving while also being mindful of the Native Americans who inhabited America way before us. There are always two sides to every story, and understanding the true way in which America was colonized keeps us aware of the Indigenous people who were adversely affected during this period of time. 
Leave a Comment
About the Contributor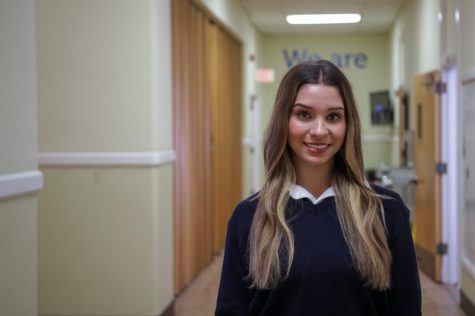 Ava Marinos, Opinion Editor
Ava Marinos is a senior at NDB and is excited for her third year with The Catalyst. She actively participated in the club as a sophomore and junior and...