Taylor Swift releases tenth original album, "Midnights"
On October 21, Taylor Swift released her highly-anticipated new album, "Midnights," making this her twelfth studio album and tenth original work.
This album is the first new music fans have heard from Swift since the release of her single "Carolina" in June of 2022 for the movie "Where the Crawdads Sing," and is Swift's first original album since the release of "evermore" in December of 2020.
Swift announced the new album on stage at the MTV Video Music Awards on August 28, 2022, while accepting the Video of the Year award for "All Too Well: The Short Film." She announced that her new album would be out on October 21 and directed fans to her social media accounts, where the name of the album was announced at midnight.
After her VMA appearance, Swift frequently posted on her social media, especially Instagram and TikTok, to engage her audience with the album's pending release. On September 20, she began posting "Midnights Mayhem with Me," a multi-weekly series in which Swift announced the track names for her album one at a time. Swift also released new merchandise on her online store, including four new vinyl records for "Midnights" featuring designs that form a clock when placed together.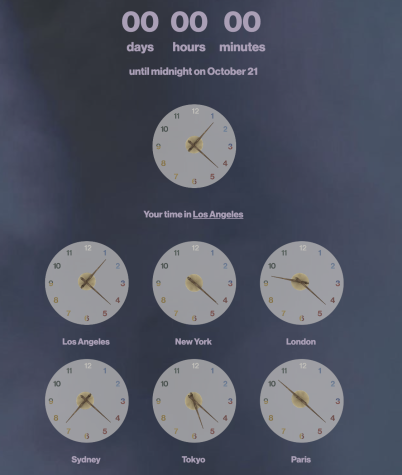 On "Midnights," Swift explored a new sound and shifted away from the strong instrumental tone of her last original works, "folklore" and "evermore." She adopted a synthetic-pop sound for many of the songs on the new album, with tones that Swift fans compare to a mix of "reputation" and "Lover," two of her previous albums released in 2017 and 2019.
In the mature years of her career, Swift has grown more open and reflective about the trials and tribulations she has faced, especially in her younger years. She faced many of these battles silently, and from solely listening to Swift's pop hits from such times, fans of the artist were unaware of what was going on behind the scenes. In the new album, Swift became her most vulnerable self and opened up about the thoughts in her head that were kept inside.
"Midnights" is a compilation of the thoughts that seem to arise in the middle of the night: self-doubt, what could have been, falling in love and eventually, reaching acceptance.
The tracks "Anti-Hero," "Labyrinth," and "You're On Your Own, Kid" dive into the feelings of self-doubting and self-sabotage as Swift recalls growing up and experiencing what it is like to fall in love. She personifies the intrusive and self-harming thoughts in one's head as an antihero and a labyrinth, trapping her in her head and constantly reminding her that she is not good enough. These feelings are magnified from the perspective of a young Swift entering the public eye on the track "You're On Your Own, Kid."
The feeling of being in love takes different forms on the tracks "Lavender Haze," "Maroon," and "Snow on the Beach." These tracks convey the evolution of a person's perspective of love; how it can feel strange at first and does not fit the expectations of what love is portrayed to be, but can evolve to a place where one can find comfort and security.
The conclusion of acceptance is highlighted in the album through the viewpoints of Swift at different stages in her life as she matures and grows up.
In "Question…?" and "Midnight Rain," Swift discusses finding closure in ex-relationships and being able to move on once her questions and doubts were resolved, eventually reaching the maturity to leave these relationships in her past.
In "Karma," Swift parts from her self-doubt and fears, acknowledging that karma is her friend, and those who betrayed her in the past will receive their fair share of it. This is a mature contrast from the track "Vigilante S–t" in which Swift craves revenge on those that turned on her.
"Bejeweled" and "Mastermind" are the final stages of acceptance Swift reaches on the album, which take place at the most mature point of her career as she reflects on her life and finds self-acceptance. Even when facing public scrutiny, Swift recognizes her self-worth and takes control of her life instead of letting life control her.
While "Midnights" poses a significant contrast to the other works in Swift's discography, it may be her most vulnerable, intricate and mature piece of work yet thus far into her career.
Leave a Comment
About the Contributor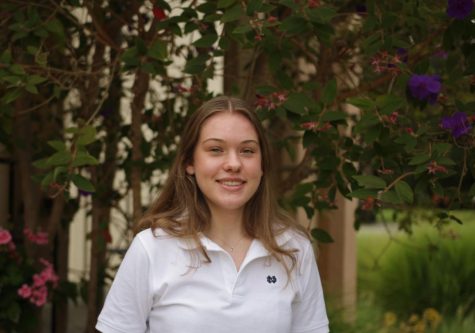 Eva Nichter, News Editor
Eva Nichter is a senior at NDB and is one of the News Editors for the Catalyst. This is her third year as a student writer for the newspaper. In addition...