Student-athletes face the challenge of balancing academics and athletics
Many students choose to partake in NDB's athletics program in order to pursue their love for a sport. NDB offers a wide range of sports teams to be a part of and because of this, the majority of students participate. Student-athletes at NDB learn more than just the skills needed on the court, they also learn many valuable life lessons and experiences.
One lesson that student-athletes quickly learn is the importance of time management. It comes as no surprise that they face challenges when trying to balance their schoolwork on top of the long hours that their sports demand.
Junior Karly Bordin plays on NDB's Varsity Volleyball team, spending around 10 to 12 collective hours per week with the rest of her teammates in practice or in games, along with a rigorous schedule of multiple Honors and AP classes.
"Something I love about playing volleyball is that it takes my mind off of everything else," said Bordin. "With that being said, sometimes it also gets in the way and takes up the time that I need for doing other things, which can add stress."
Being committed to a sport and prioritizing it along with school, can have a variety of effects on students' mental health. It becomes difficult when balancing the two and student-athletes are often forced to sacrifice sleep or social activities in order to stay on top of their responsibilities.
Bella Svanberg, a sophomore at NDB, is a member of the Varsity Tennis team. She dedicates her afternoons and weekends to playing tennis, along with her club soccer team.
"For me, the most difficult part about balancing sports and schoolwork is just the timing of it. There's a lot of time that I have to dedicate to both and having them both everyday is definitely a lot of pressure on me," reflects Svanberg. "Not only is there a physical impact but there's also a mental impact because I'm exhausted not only physically but also mentally."
The added stress of being successful at a sport, in addition to maintaining academic achievement, can be overwhelming to students as they continue through their seasons. Due to limited time for homework, taking advantage of opportunities such as collaboration and study hall becomes imperative for student-athletes.
Student-athletes learn to prioritize their schoolwork and develop time management skills in order to continue to advance in both their academics and their sport.
"Something I've done to help myself manage my time has been setting times for myself, especially when it comes to sleep," said Svanberg. "Also not going on my phone has
been really helpful to time management because it was getting really distracting."
Although playing a sport can cause added pressure to students, there are a multitude of benefits in learning how to be efficient with time so early on. Student-athletes at NDB are able to improve their academics and sports performance while also establishing important life skills that will be useful in their futures.
Leave a Comment
About the Contributors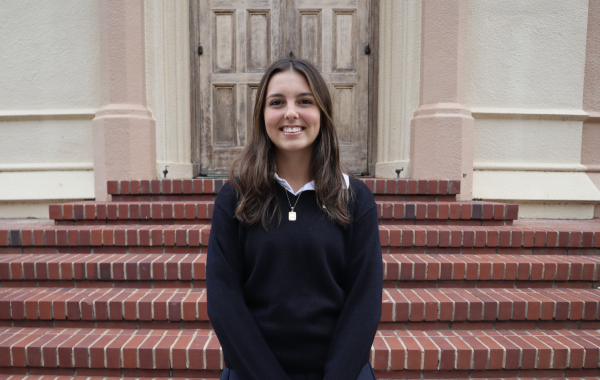 Mia Muzzi, Editor in Chief
Mia Muzzi is a senior at NDB and is in her fourth year of working for The Catalyst. She spent her freshman year as a Staff Writer, then during her sophomore...