Dig Pink Club is on a mission for awareness and fundraising
Originally founded at NDB by Tammy Byrne, '17, the Dig Pink Club is a part of the Side-Out Foundation's Ambassador Program. The club puts together the Dig Pink volleyball game and its mission is to bring awareness about breast cancer to the NDB community. It is now run by Co-Presidents Abigail Earnshaw and Francesca Arbelaez with their advisor, Athletic Coordinator Kate Mahoney.
This year, the Dig Pink Club organized several fundraisers to help raise money for the foundation Boarding for Breast Cancer. Boarding for Breast Cancer is a non-profit organization based out of Gardena, California that helps educate about breast cancer and support those who have been affected by it.
"My main goal with Dig Pink is for everyone to be aware of breast cancer because anyone can be diagnosed," Arbelaez stated. "It can surprise you and be scary, so I just wanted to continue talking about it and continue supporting and helping in any way possible."
Dig Pink Club members signed up for various tasks like making posters for the volleyball game or making treats for the bake sale. Dig Pink t-shirts and bracelets were also sold throughout the month of October in support of the volleyball game. In total, the club raised $2,672 in profit to be donated in support of breast cancer awareness and research.
"I hope people really understand the meaning behind Dig Pink, and I hope that they had a positive experience from the event and they want to come back to support and donate," said Arbelaez. "I want them to realize where their money is going and that it is supporting so many people."
The Dig Pink Club continues their mission every October, bringing awareness and educating men and women about breast cancer. Dig Pink Club is an important asset to the event and the hard work of the club members does not go unnoticed.
Leave a Comment
About the Contributor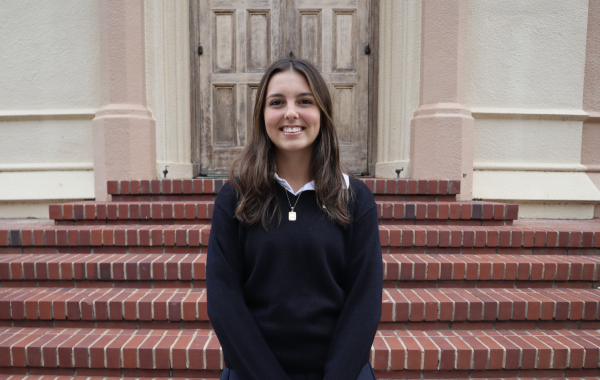 Mia Muzzi, Editor in Chief
Mia Muzzi is a senior at NDB and is in her fourth year of working for The Catalyst. She spent her freshman year as a Staff Writer, then during her sophomore...