Breaking News: ASB officers discuss consequences for recent student behavior
On Tuesday October 11, ASB officers called a school-wide assembly to discuss disciplinary action in response to recent student behavior. They presented photos of campus destruction that have been collected over the past several weeks.
Damage included broken ceiling panels, food left out in the newly renovated Father Downey Garden, mistreatment of sports equipment, messy locker rooms, paint poured out in the bathroom and other forms of vandalism.
ASB Vice President Kassie Hickson, emphasized the need for students to come together to respect NDB's staffulty and campus as well as each other.
"If you see a mess, clean it up, or tell the person who made the mess to clean it up. It is important that we all hold each other accountable for these actions."
The student leaders announced the decision to cancel weekly free dress on Friday, October 21 as well as the first two days of Spirit Week, which were scheduled to begin on Monday, October 24.
"If students keep their lunch table clean, they respect campus and there are no more acts of vandalism by the students, the Spirit Week days could be earned back," explained ASB Athletics Director Sophia Rask. "It is very simple, all we have to do is respect the environment, follow the rules of no free dress on Friday and not act childish."
Spirit Week as well as the several other fall-related spirit activities have been planned since the summer, so ASB encourages students to not take these privileges for granted. Discussions about the state of Spirit Week are set to continue, but only if students comply with the circumstances set by ASB.
Leave a Comment
About the Contributor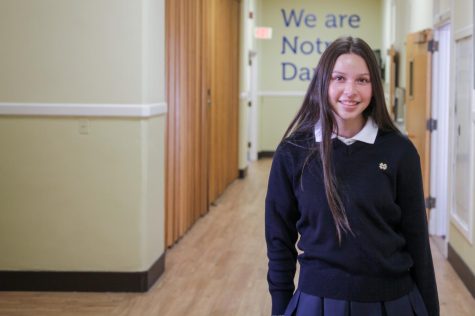 Molly Phan, Editor in Chief
Molly Phan is a senior at NDB and it is her third year with The Catalyst. She was involved in the journalism club her sophomore year and served as the...