NDB hosts guest speakers for Hispanic Heritage Month
On Wednesday, September 21 NDB held its first C-Day, where students began in homerooms, went to class meetings and ended in the Moore Pavilion to listen to guest speakers in accordance with Hispanic Heritage Month. Stephanie Garcia, Jessica Campos and Amelia Martínez-Bankhead joined the community on campus to talk to students about the importance of appreciating one's own culture.
The speakers are all advocates for the SF Human Rights Commission. They each shared their own story of how they became such successful and powerful women. The presentation was led by students and by asking the guest speakers questions, and the NDB students learned about advocacy and leadership within different cultures.
The C-day was planned in order to give students a break from their instructional classes but also to give them an opportunity to hear stories that may be different from their own.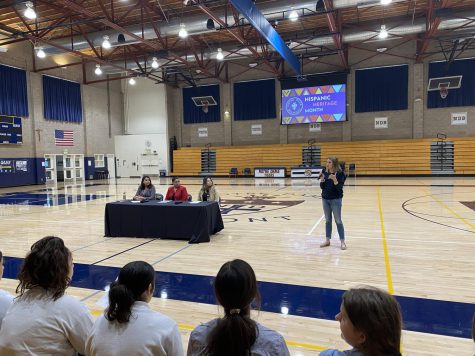 Martínez-Bankhead, director of community engagement for SF Human Rights Commission whose family is from Panama and spoke of her own experience growing up with a different culture from those around her. This drove her to become so actively involved in helping create more equality within our country.
"From a young age, what went through my mind was to make sure that others like me or others that come from other countries never had to go through what I did. There were a lot of times that I didn't feel like I belonged," Martínez-Bankhead shared.
The women also shared how students can get more involved in helping support those who have different backgrounds.
"If you're not familiar with the current issues that are going on, read up, do research and look into it," said Garcia. "Getting involved, showing up and just being an ally to your classmates and showing up for your own community."
After the assembly, classes were released back to their homerooms to complete two reflective activities. The first activity was for students to write down various affirmations and things they loved about themselves. The second, was a picture of a tree and students wrote what goals they wanted to accomplish throughout their life.
More leadership based assemblies can be expected for the upcoming months at NDB to continue inspiring the students.
Leave a Comment
About the Contributors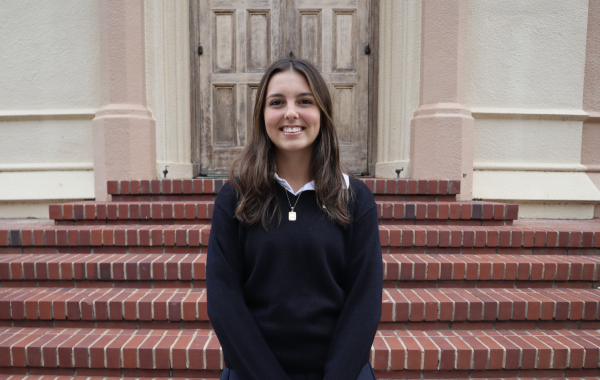 Mia Muzzi, Editor in Chief
Mia Muzzi is a senior at NDB and is in her fourth year of working for The Catalyst. She spent her freshman year as a Staff Writer, then during her sophomore...