Early Application and Early Decision: Seniors Decide When to Apply
As college application season ramps up for the class of 2023, some schools give students the opportunity to submit to an Early Action or an Early Decision deadline. What differentiates these deadlines from one another, and when is the best time for a senior to submit their application?
Early Action (or Early Application), is a nonbinding decision that provides students the opportunity to submit their application to a school earlier than the usual deadline to receive a faster admissions decision. Most students choose to apply Early Action to their top schools to demonstrate interest in such schools and to have more time to make a final decision after hearing back from "early" schools in January and February. Most application decisions from the Regular Decision pool are sent to students in March and April, so applying early gives students a two to three month extension on making their final university choice.
Early Decision is a binding decision, meaning that if a student applies to a school at this time and is accepted, they must attend said school unless under extreme financial circumstances. Students who choose to apply Early Decision apply to their top school only, and upon acceptance must withdraw any other applications submitted for an Early Action or Regular Decision deadline.
Applying early for either deadline has its benefits, especially for students who apply and receive a decision early from their top schools. If a student hears back from their top school or schools early and does not need to apply to any other colleges on their list, then they can save the money which would have otherwise been spent on more application fees. Applying early also reduces stress during the entire process and gives students and their families more time to make an educated final decision.
"I decided to apply Early Decision because I saw a future in my desired school and wanted to increase my chances of getting in," said NDB senior Kristi Xia. "Applying at highly competitive schools is difficult enough, but even more so when majoring in their most popular major, business and finance. To show the school my commitment and desire to go there, early decision was the best choice."
Applying early can also have its drawbacks and can put students at a disadvantage in the admissions process. If a student has the potential to raise their grades or GPA, it would be wise to wait until the Regular Decision deadline to apply so they have more time to improve their grades and put their best work forward. Additionally, students who require financial aid and apply Early Decision cannot consider different aid options across multiple schools, as they are bound to accept their given offer.
"I decided not to apply Early Decision because I didn't want to be accepted into a school, only to get an offer for another one that I later decide I like better," said NDB senior Amy Kanzaki. "Non-binding would be easier because it would give me a chance to make an informed decision after all of my acceptances."
Applying early requires a lot of personal research and reflection into what a student looks for in a school. One should ensure that a school is right for them before submitting an application early, especially for Early Decision applicants.
During this stressful time, seniors must make decisions that they feel are best and most beneficial for them. For some, this may be applying Early Action or Early Decision, but for others, Regular Decision is the smartest option.
Leave a Comment
About the Contributor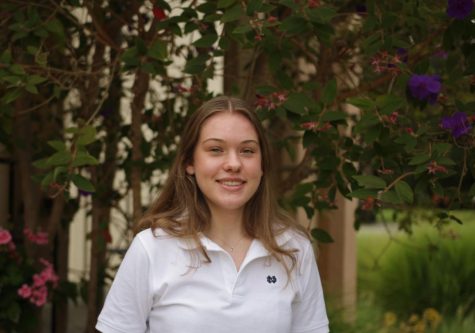 Eva Nichter, News Editor
Eva Nichter is a senior at NDB and is one of the News Editors for the Catalyst. This is her third year as a student writer for the newspaper. In addition...