Varsity Tennis Goes to Clovis
On September 8, the Varsity Tennis team embarked on its annual weekend tournament in Clovis. The tournament, the California Tennis Classic, takes place a few miles outside of Fresno in the Central Valley.
"The heat adds an interesting aspect to it. It makes it a lot harder," said returning varsity player and junior Audrey Tang.
Athletes played over the course of two days with two matches on Friday and two matches on Saturday. The tournament's endurance requirement is rigorous, with match play spanning over the entire day without the opportunity to leave the courts.
The tournament is notoriously hot, but due to the particularly extreme weather conditions caused by the California heat wave, match play was moved to 7 a.m. and ended earlier to avoid peak temperatures.
Despite the physical challenge, the team managed to make an array of positive memories. Every year on Friday night after the tournament, the athletes, coaches and parents gather for a formal dinner to bond as a team. It was a great way for the girls to get to know each other better and relax after an eventful day of match play.
The team played great and bound together to put out an admirable performance. Winning both their matches on Friday, they advanced onto Saturday's contest for the championship and were awarded 2nd place in their division. The team showcased their athleticism and teamwork by persevering through tough losses and severe conditions.
"I like the way the team got together, supported each other and the bonding that happened," Varsity Tennis Coach Art Soriano noted.
With these wins on their back, varsity tennis continues confidently into the season.
Leave a Comment
About the Contributor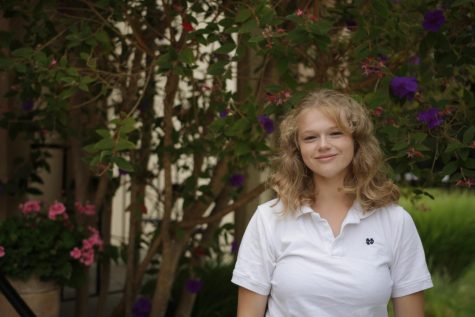 Lauren Fitzgerald, Staff Writer
Lauren is a senior at Notre Dame. In addition to being a staff writer for NDB's award-winning student newspaper, The Catalyst, Lauren is a member of ASB...