'Quizlet' moves many popular features to payment plan
Popular online study tool, Quizlet, made controversial changes to its website this school year regarding what students may access for free and what they must now pay for.
With over 60 million users across the world, Quizlet claims that two out of every three high school students use the site. For years, Quizlet remained an accessible study tool as students could make flashcards, take practice tests and match terms to definitions without ever picking up paper or a pencil.
Since the website's origin, it has been free for all students to sign up for and originally only made revenue off of ads. Within the past few years, the company began to offer a paid "Quizlet Plus" plan, which removed ads and included bonus features such as highlighting, bolding text and annotating on images. As of 2022, this plan costs $7.99/month or $35.99/year.
This school year, Quizlet made the choice to move many of its most popular features to "Quizlet Plus." "Learn" mode, which included flashcard-like questions and repeated until students mastered the question set, and "Test" mode are no longer unlimited. Students are hit with a paywall after five rounds of "Learn" and one practice test. "Write" and "Spell" modes, which include fill-in-the-blank style questions to help students learn their terms, are now combined with "Learn" and the popular "Gravity" game has been removed from the site. This leaves students with "Flashcards" and "Match" as their only free options.
In March of 2021, Quizlet purchased the online company Slader, which was also popular among students and offered free, step-by-step solutions to a wide array of textbook problems. During Slader's acquisition, Quizlet said it would plan to keep these solutions free to students, just relocated to Quizlet's website. Yet, this year, "Solutions" were moved to the "Quizlet Plus" plan.
Students who are frequent users of the website are upset by this decision.
"It's unfair to students who really utilized these features," said Serra HS sophomore Christian Nichter. "Quizlet has been one of my favorite study resources for a while, so it's frustrating they decided to make these changes."
These decisions by the company will impact students worldwide, especially those who are unable to afford the extra expenses that "Quizlet Plus" demands.
"Students should be able to have access to free study skills," said Hillsdale HS senior Addison Murphy. "I don't understand why we're being charged to build good study habits."
Teachers and educators who use Quizlet in their classrooms may grant their students unlimited access to "Learn" and "Test" modes, but only if a student is a member of their "Quizlet class." Students will not have these privileges without being a member of a virtual class.
NDB French teacher Marlene Kissell is a frequent user of Quizlet inside her classroom, as the platform provides many great tools to help students learn a new language. With some of these features moving to "Quizlet Plus," such as "Spell," students learning languages may suffer.
"Quizlet has a lot of features inside … you can test yourself, you can click and listen, which is very good for languages," said Kissell. "It can impact [test scores] … they use that to review, to practice."
View Comments (1)
About the Contributor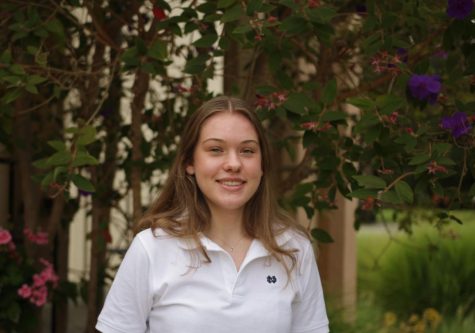 Eva Nichter, News Editor
Eva Nichter is a senior at NDB and is one of the News Editors for the Catalyst. This is her third year as a student writer for the newspaper. In addition...