Students overcame obstacles while traveling over the summer
After two years of the COVID-19 pandemic restricting travel, NDB families were anxious to plan trips around the world and make up for lost time. Europe was a popular destination, although several students stayed in the United States to explore the country.
Sophomore at NDB, Lily Henry, traveled with her family to visit three different countries in Europe. She started in Amsterdam, Netherlands then traveled to Copenhagen, Denmark and lastly flew to Reykjavik, Iceland.
"This summer, I traveled more than I ever have," Henry stated. "It was tiring, but presumably really fun as well going to new places and also locations I'd been before, to visit friends and family."
Many students took advantage of the summer to visit family that they hadn't seen in years. Junior, Gigi Shaughnessy traveled to Italy on a long-awaited trip, to meet up with her extended family.
"It was really nice because we got to see some family that we haven't seen in a while," said Shaughnessy. "Obviously because of COVID we had this plan for about two years and it was good to finally be able to see them."
Though the destinations were exciting, the actual traveling aspect of the trip proved to be difficult for those flying both domestically and internationally. Lost luggage, understaffing and delayed or canceled flights were all to be expected as airports struggled to keep up with the overwhelming number of travelers.
"I lost my suitcase for a little over a week," Shaughnessy shared. "We tried to get in touch with the airline's customer service by calling and sending emails. But they were very overwhelmed and it took a while before we were actually able to get in contact with someone."
Because of the high number of people flying, contracting COVID-19 was no surprise to worldly travelers. Sabrina Philip, a junior at NDB tested positive for COVID-19 while she was vacationing in Italy.
"I was staying in a house with my family at the time I tested positive," Philip reflected. "So we separated in the house and we wore masks. I was in a room with my sister and she just kind of stayed on one side of the room and I wore a mask until I tested negative about a week later."
The summer of 2022 was memorable for many families and NDB students enjoyed the time off to relax and visit family. However, the airports' failure to be prepared added unnecessary stress to travelers and made an exciting trip, exhausting.
Leave a Comment
About the Contributor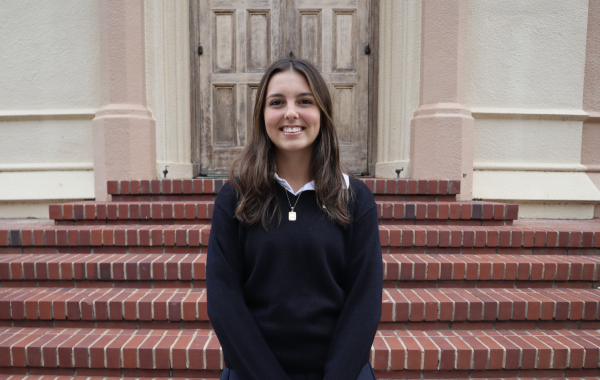 Mia Muzzi, Editor in Chief
Mia Muzzi is a senior at NDB and is in her fourth year of working for The Catalyst. She spent her freshman year as a Staff Writer, then during her sophomore...