Serena Williams' legacy lives on
American professional tennis player, Serena Williams, walked off the court for the last time after the Women's U.S. Open in New York on September 2.
Holding the title of top female tennis player in the world for several years, Williams transformed the sport of tennis, inspiring African American athletes and altering women's sports forever.
With 23 Grand Slam singles titles and six doubles titles, she has matured into being one of the best tennis players of all time.
Williams began her love of tennis at just three years old and became a professional at just 14. For Williams, everything began after her first competitive match in October 1995. This then led to her first rotation in the Grand Slams in 1998.
Although an extremely difficult decision for Williams, she eventually decided that it was time to say goodbye to her beloved sport. As she gets older, and so does her only daughter Olympia, she wants to prioritize her family and life that she has outside of tennis with hopes of possibly expanding her family.
Williams' resilience, strength and determination toward tennis is admirable to people all over the world. Being an African American woman walking into a sport that lacks cultural diversity, her persistence proved her love for the sport and strength that she has for herself. She changed the way women are viewed as athletes in general.
Williams redesigned the collared shirt and classic tennis skirt with her full-blown tennis fashion. By dominating matches, she changed the look of tennis.
Along with her influence and power, Williams inspires many on and off the court. While off the court, she participates in charity work, and has since 2006. Due to her donations and determination, she holds the title of Goodwill Ambassador of the United Nations Children's Fund (UNICEF). Through UNICEF, she is working to raise awareness and money for the opportunity of school and an education for kids all around the world.
Even after her retirement from the sport, Williams' legacy will forever live on. Her admirable strength and determination throughout her career has inspired women all over the world. Her tenacity lit a spark for many young women, which will add fuel to her eternal flame.
Leave a Comment
About the Contributor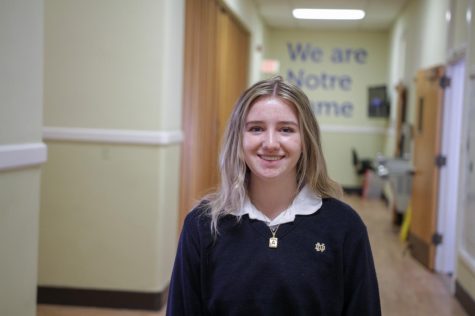 Ashley Strain, Sports Editor
Ashley Strain is a junior at NDB. She has been a member of Journalism Club since her freshman year and contributed as a Staff Writer for the Catalyst in...