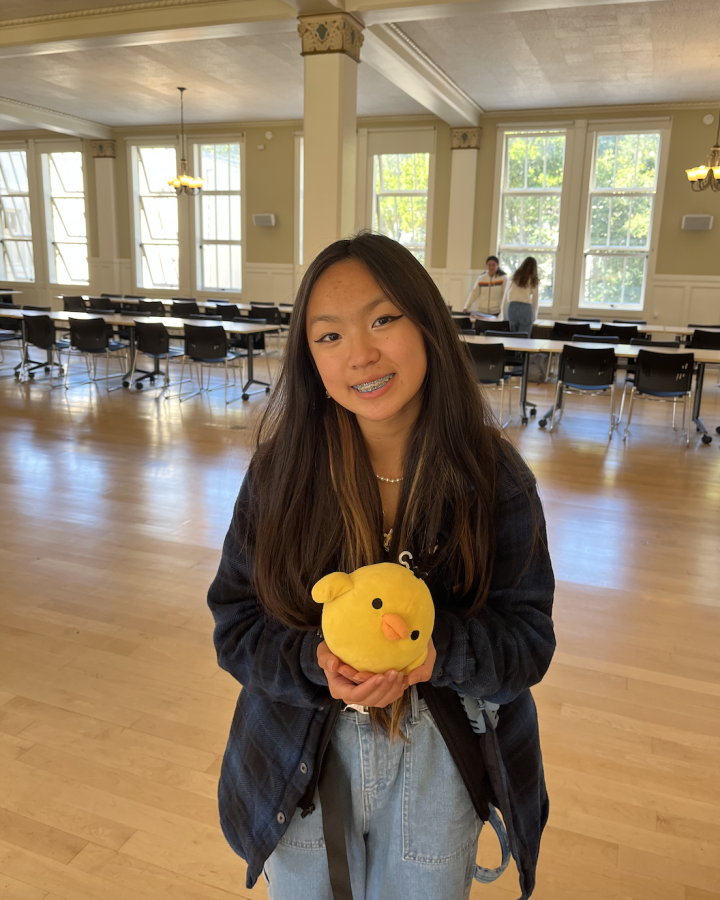 The Catalyst / Ariana Kraemer
Krista Mananquil, '23
The Catalyst (TC): What is your (initial) reaction to the masking guidelines?
Krista Mananquil (KM): To the lift of the mask mandate, I'm really happy that we're moving forward. Before they lifted it, I thought I would still be wearing my mask, but I'm wearing it less than I thought I would. While not wearing my mask though, I find myself wanting to sanitize more and keep my hygiene up to prevent getting Covid as much as possible without a mask.
TC: Why do you choose to wear a mask or not wear a mask?
KM: Initially I was going to continue wearing my mask, but I find myself wearing it less. I still choose to do both, but I choose not to wear my mask more often. I choose to do so because personally, I'm not proud of my lips being chapped lol. I put lip balm on in the morning and evening and throughout the day. I find it more convenient to keep my mask off as well. It's a lot more comfortable.
TC: What do you think of people who think differently from you: Those that are or are not wearing a mask?
KM: I admire people who still choose to wear masks because they are very much choosing safety over comfort and that's honestly something difficult for me to do.
TC: Do you think dropping masks in school was the best decision for the state to make?
KM: I'm not sure about the best decision, but it's a very hopeful decision. As much as I like having my mask off, I think that since many people are choosing to travel a lot, it isn't the best decision to not wear masks since we are all coming from different places and different events and possibly coming in contact with nearly 100 people a day.
TC: Do you think there should be an online option for community members that are not comfortable with these masking guidelines?
KM: Absolutely! Our 2nd Hallmark is "We Honor the Dignity and Sacredness of Each Person" if people are uncomfortable with the environment, and especially if it's multiple people, we should have an online option to make things easier for them.
TC: Do you think cases will go up since now it is mask optional?
KM: In all honesty, yes. People are still choosing to travel and in other events outside of school, people might not be wearing masks. In all honesty, it seems like a long term super-spreader event.