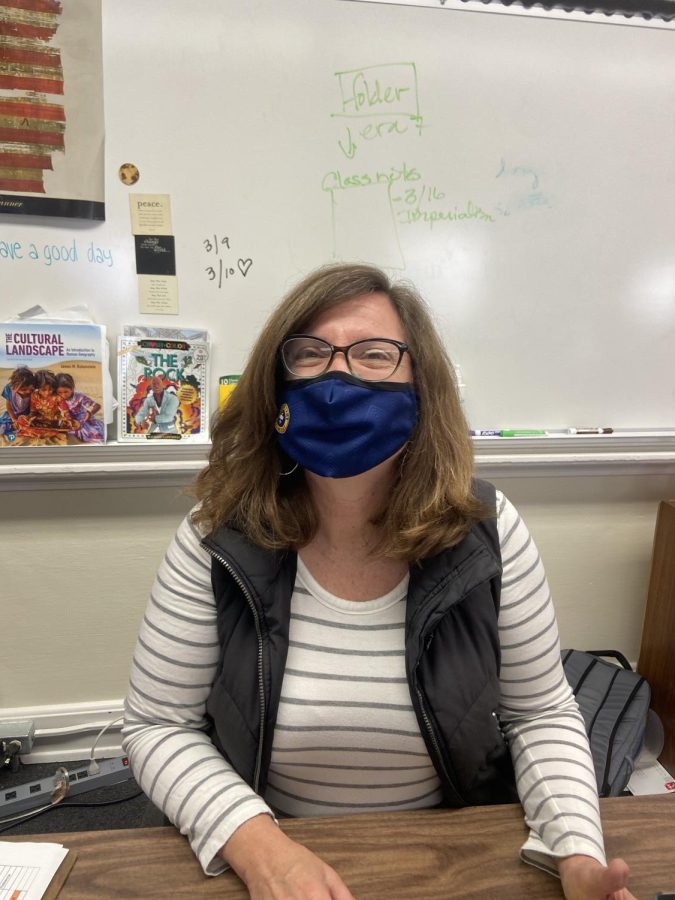 Wendy Connolly, History Teacher
The Catalyst (TC): What was your initial reaction to masks becoming a personal choice at NDB?
Wendy Connolly (WC): I knew it was coming because Serra HS had mentioned they were doing it and the governor and CDC mentioned the mandate would be lifted. But I was a little surprised that it happened so quickly. I was a little uncomfortable, which is why I still wear a mask, because I am just so used to it after two years of fear of COVID. It will be a slow transition process, for me at least.
TC: What do you think about those who think differently than you, so the action of not wearing a mask?
WC: We have freedom of choice here in this country and people can choose not to wear masks, I get it. I am fine because I know that I am wearing my mask and doing what I can to take care of myself.
TC: Do you think lifting the mask mandate in schools was the best decision for the state to make?
WC: That's a tough question, because if we knew what the future would look like, then we could answer that question. I hear murmurings of another variant, but we don't know if it will come here. I think because most of us are vaccinated, we will transition into the mindset that getting COVID will just be like the flu, but for unvaccinated little kids, I am worried.
TC: Do you think there should be an online option for community members who are not comfortable with the masking guidelines?
WC: I don't know if there is enough to sustain that option, but I know that being together in person makes us NDB.