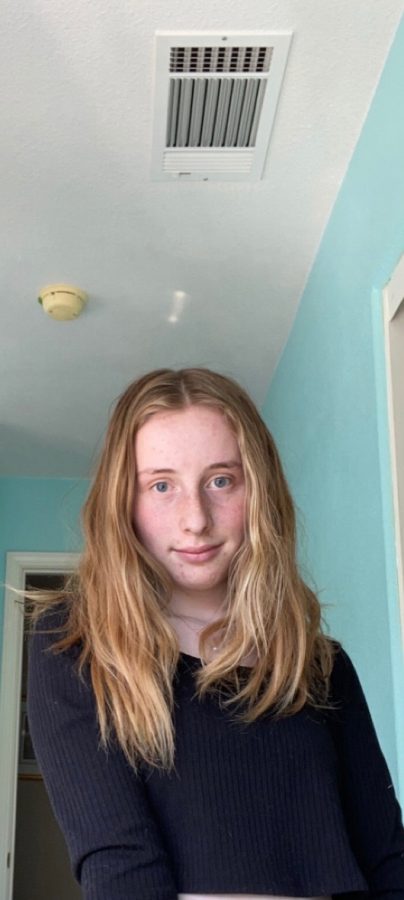 Sage Saperstein, junior
The Catalyst (TC): Do you think that pushing back the date was a benefit for students?
Sage Saperstein (SS): I think it's good for COVID as a whole, and keeping people safe, but I think it's bad for students' mental health, and achieving that sense of normalcy. 
TC: Do you feel like your high school experience has been lost? 
SS: I feel like it has been a little bit. I mean, I kind of got some of it freshman year and the beginning of sophomore year, but I'm definitely feeling down because I can't do all the things that people would normally get to do. 
TC: How are your relationships with your friends and classmates now with online learning? 
SS: They're still good, but they're not improving. I'm also not making any new friends, which is kind of sad because I want to meet new people and I want to really talk to so many more people. But now that we're online, I can't.
TC: Do you feel like the homework load has increased or decreased, or is it the same as it would be?
SS: Yeah, I feel like I've been getting a lot more, and maybe that's just because the classes I'm taking are harder, but I definitely feel like I'm constantly drowning. 
TC: Have you felt like the screen time has been negatively affecting your physical or mental health?
SS: I have had migraines like every other day for the past month. It's been really bad, as soon as I hit nine o'clock my body kind of shuts down. I don't think that's healthy as a 16 year old. 
TC: Are you glad that NDB made the announcement now, or do you wish that they had waited to see how the county was doing later on in the semester? 
SS: I'm glad that I made the announcement now, because now I can plan accordingly and I'm also glad that they pushed the PSAT. So, I don't have to be as vigilant about my studying for a while.