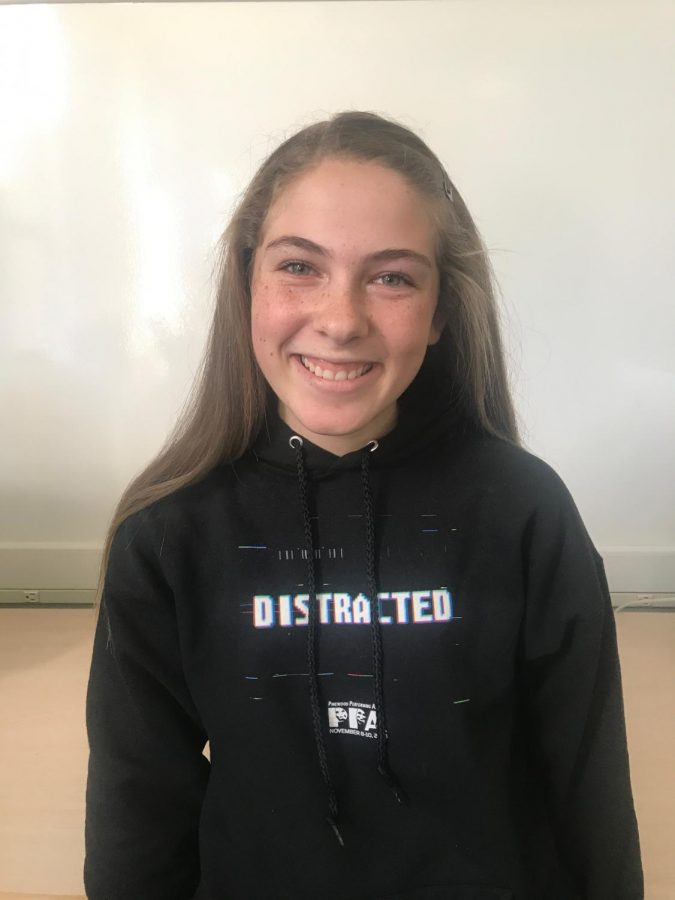 The Catalyst / Robert Rojas
Amelia Kyle, Managing Editor
Amelia Kyle, junior, describes the first week of online distance learning.
Sunday, March 8, 2020
I was up until about 9:30 p.m. doing my handwritten homework due the next day until I got the email saying that school had been canceled the next day. I immediately dropped my pencil and ran upstairs to tell my parents that school had been canceled until Wednesday. I got much more sleep that night than I had expected to, which was really nice.
Monday, March 9, 2020
My mom drove me to my grandparents' house so I could have a change of scenery while I completed my online work that teachers were actively assigning. My block 1 class, U.S. History, did not take attendance or assign any homework due at the end of the block, so I did not do anything for that class. However, I completed an activity for my block 2 class, Chemistry, and another activity for my block 3 class, Precalculus, which were both used as ways of taking attendance for those classes. My block 4 class, AP Spanish, assigned an essay outline due by the end of the block, which I completed and turned in. Overall, the day was pretty relaxed.
Tuesday, March 10, 2020
I had to wake up at 8 a.m. this morning to prepare for my online video class for block 5, AP Lang. All of my classmates and I joined the livestream and discussed the reading we were required to do. Honestly, I was a little bit too sleepy to really be engaged in the discussion, but I still attempted to participate. Afterwards, I completed a short assignment for my block 6 religion class and drove my brother to school. Then, the editors of the Catalyst had a video meeting at 11:35 a.m. where we discussed the status of the upcoming issue. That night, I discovered that school wouldn't just be closed until Wednesday – School will be closed for three more weeks. No more print issue, I guess. 
Wednesday, March 11, 2020
I completed some classwork for my US History class when I woke up at 8 a.m. and liked a post on Schoology in order to be marked as present for my Chemistry class. I also did some classwork for Precalc and finished a rough draft of a big essay during my AP Spanish class. It was a pretty productive day if you ask me.