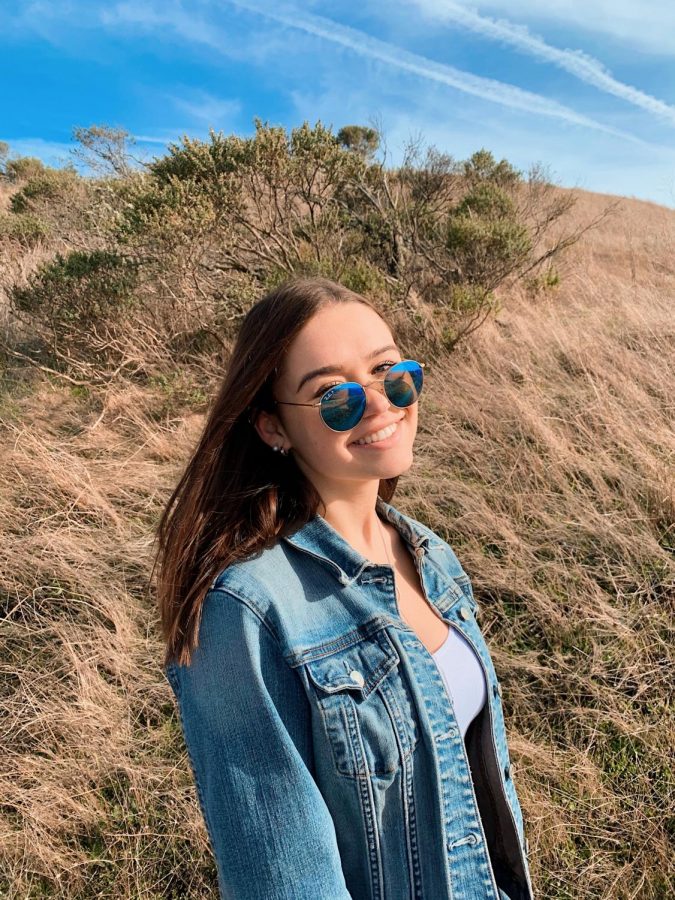 Kate Ragusa, '20
NDB community reflects on the postponement of Aquacades 2020 during the coronavirus pandemic
The Catalyst interviewed Kate Ragua, senior, about what would have been Aquacades.
TC: Friday would have been Aquacades, but it was canceled due to the coronavirus pandemic.  What do you have to say about that?
KR: As a member of ASB, having the backdrop, program, mix, routine, and rally all finished, having no Aquacades was really upsetting. This is our big event of the year, and to not be able to put it on was really tough for us. We wish we could be able to show you guys what we put together, and we're upset we couldn't give you the best Aquacades we could. 
TC: If we come back to school before the end of the year, do you think Aquacades should be rescheduled or should it be canceled?  If it's rescheduled during the summer, would you be willing to come celebrate it then?
KR: I absolutely think it should be scheduled. Not only as an ASB officer, but as a senior, I'm really upset at how this year is coming to a close. I would be more than willing to come in at any time deemed safe for a rescheduled Aquacades, even if it's in the summer. Everyone has worked too hard to have it outright canceled!
TC: People usually look at pictures or videos of last year's Aquacades to learn what it's about.  One year from now, what do you want people to know about Aquacades?
KR: After we heard the news about the cancelation, many Notre Dame students (including myself) posted some of their favorite pictures and videos of previous years' Aquacades in memory of this year's. If it's impossible for the event to be rescheduled, I would hope that all people remember what a special night it would have been, and they have as much fun as we would have had this year!