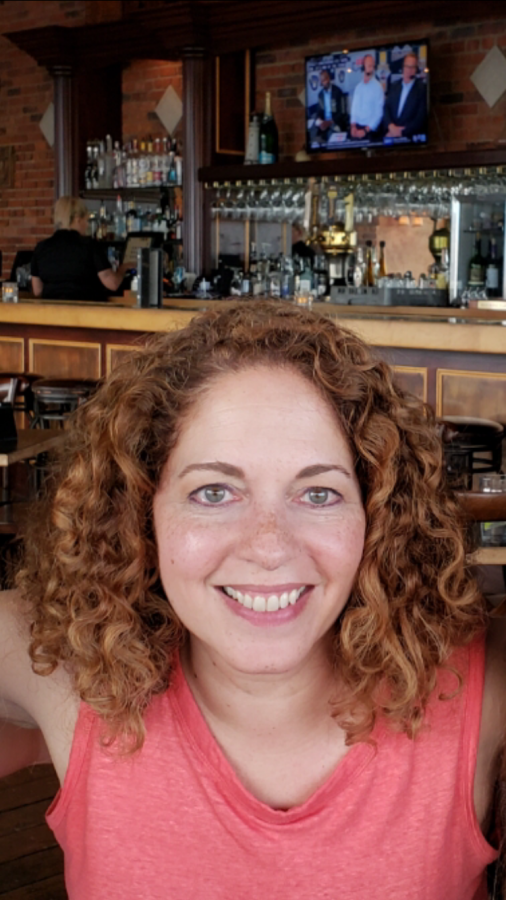 Vanessa Kyle, Parent
NDB community reflects on the postponement of Aquacades 2020 during the coronavirus pandemic
The Catalyst interviewed Vanessa Kyle, parent of Amelia Kyle, junior and this newspaper's Managing Editor, about what would have been Aquacades.
TC: Friday would have been Aquacades, but it was canceled due to the coronavirus pandemic.  What do you have to say about that?
VK: Well, it makes me sad that this wonderful tradition is canceled for the year, but I understand completely why it has to be done. It is an event that a  lot of people go to, and you could certainly become exposed to coronavirus [if you attend]. And, it is definitely one of those events that you have to postpone when there's a shelter-in-place, so I completely understand from a medical perspective. But, from a personal perspective, I'm disappointed because I enjoy the event. 
TC: If we come back to school before the end of the year, do you think Aquacades should be rescheduled or should it be canceled?  
VK: I think it depends on when you guys are actually going back to school. I'm not sure, you know, I think prom and graduation are higher up on the list as far as importance, in my opinion, for the students' experience than Aquacades. But, for instance, if the shelter-in-place is lifted in a week or two and there's plenty of time to put it all together, then Aquacades should be rescheduled. 
TC: If it's rescheduled during the summer, would you be willing to come celebrate it then?
VK: Yeah, sure.
TC: People usually look at pictures or videos of last year's Aquacades to learn what it's about.  One year from now, what do you want people to know about Aquacades?
VK: Aquacades is an event that brings so much spirit and togetherness amongst NDB Tigers with their class completions and sister class comraderies! It would be a real shame to cancel it! Plus, the girls on ASB worked so hard already!