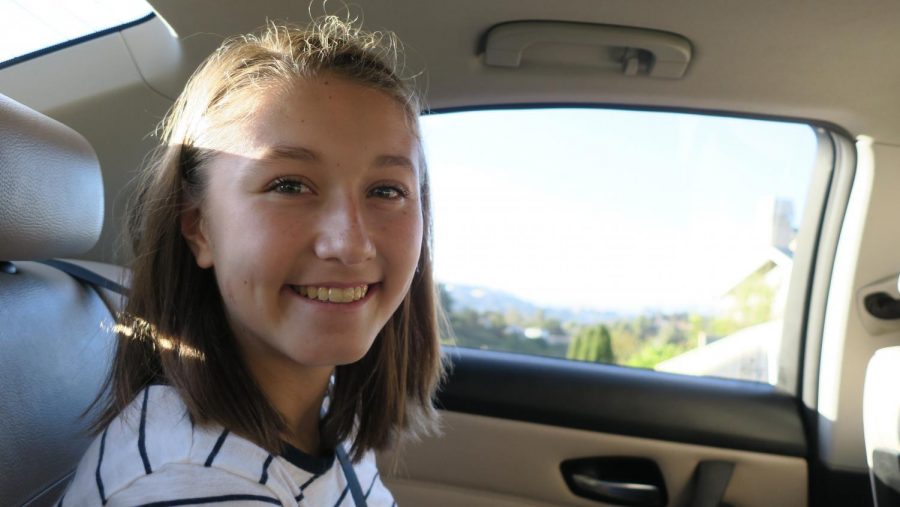 The Catalyst / Photo courtesy of Sofia Schnabel
Sofia Schnabel, '21
NDB community reflects on the postponement of Aquacades 2020 during the coronavirus pandemic
The Catalyst interviewed Sofia Schnabel, junior, about what would have been Aquacades.
TC: Friday would have been Aquacades, but it was canceled due to the coronavirus pandemic.  What do you have to say about that?
SS: I mean, I'm a little disappointed as this would have been my second Aquacades. I didn't go my freshman year, but I had fun last year, so I definitely was looking forward to going again this year and seeing everybody's work. 
TC: If we come back to school before the end of the year, do you think Aquacades should be rescheduled or should it be canceled?  
SS: I think it just depends on what it's gonna be like. People are probably going to be on vacation at the end of the school year and we honestly don't know how long this coronavirus [pandemic] is gonna last. It's kind of hard to reschedule things when we don't know what's gonna happen with the whole COVID-19.
TC: If it's rescheduled during the summer, would you be willing to come celebrate it then?
SS: It depends when in the summer it is. I probably am gonna have plans and things and be going on vacation, so hopefully it would be during a time when I could go.