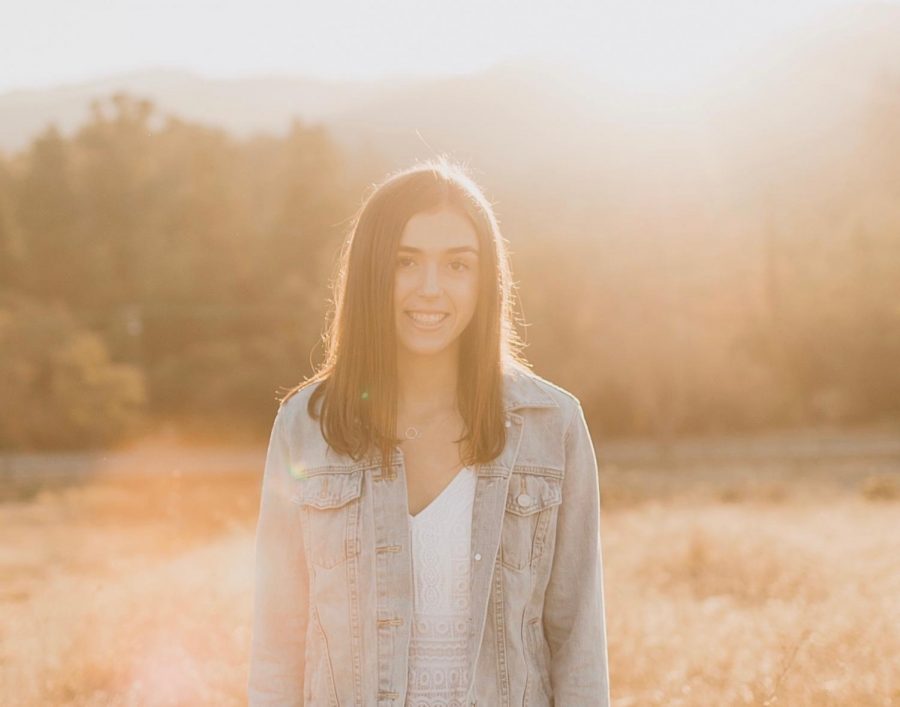 Maddie St. Geme, '23
NDB community reflects on the postponement of Aquacades 2020 during the coronavirus pandemic
The Catalyst interviewed Maddie St. Geme, senior and ASB Vice-President, about what would have been Aquacades.
TC: Friday would have been Aquacades, but it was canceled due to the coronavirus pandemic.  What do you have to say about that?
Maddie St. Geme, '23: Well, I'm glad that the school is putting the priority of the students first because I think it's very important that we all stay healthy for the time being. But, it is a huge spirit event at school, so I'm super sad because the whole school community comes together over one event. I was super excited for our routine and to jump in the pool. I just thought it'd be super fun because we had done all this preparation to do the backdrop and everything. So, I'm really sad that that's going to waste, but I know Notre Dame will bounce back next year and have the best Aquacades they've had in decades.
TC: If we come back to school before the end of the year, do you think Aquacades should be rescheduled or should it be canceled?  
MSG: I believe that it should be rescheduled if we can return to school, but if we can't return to school, I believe that graduation should take precedence over Aquacades because I feel like that's a big milestone. We've been fortunate enough to have three Aquacades which have been super fun. If we go back to school, I'd love for there to be Aquacades.
TC: If it's rescheduled during the summer, would you be willing to come celebrate it then?
MSG: I'd be willing, depending whether I'm in or out of town. If it's during [my vacation to] Hawaii, I will not be there. 
TC: People usually look at pictures or videos of last year's Aquacades to learn what it's about.  One year from now, what do you want people to know about Aquacades?
MSG: I want them to remember that it's the best event ever and that is so much fun. I want them to cherish every moment of it because four Aquacades goes by fast, but only three makes it even more sad. So, just have fun with it. Everyone should come together and have a good time.