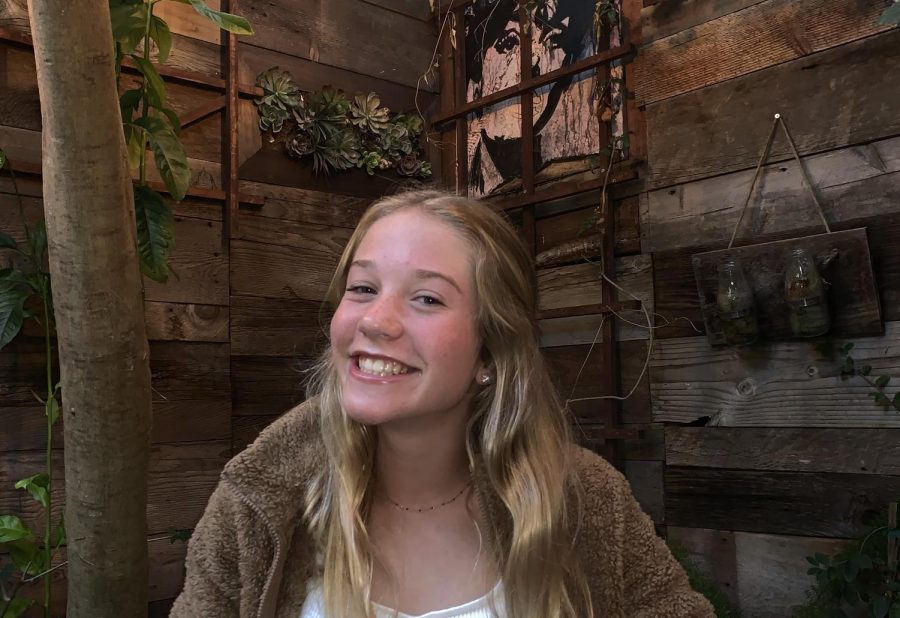 Stella Jaunich, '23
NDB community reflects on the postponement of Aquacades 2020 during the coronavirus pandemic
The Catalyst interviewed Stella Jaunich, sophomore, about what would have been Aquacades.
TC: Friday would have been Aquacades, but it was canceled due to the coronavirus pandemic.  What do you want to say about that?
Stella Jaunich, '23: It is weird to think that there is something going on that is so dangerous that we have to cancel something like Aquacades to keep us safe. I wish we were having Aquacades, but I am happy we are helping to slow the pandemic.  
TC: If we come back to school before the end of the year, do you think Aquacades should be rescheduled or should it be canceled?  
SJ:  I would love for aquacades to be rescheduled. It's a critical time for the freshman to learn how it works and prepare for next year and for everyone else to fix their tried ideas or make themselves better.
TC: If it's rescheduled during the summer, would you be willing to come celebrate it then?
SJ:  I would come to summer Aquacades, but I don't know how many people really would. I think it would be fun to get all together one last time with the seniors. 
TC: People usually look at pictures or videos of last year's Aquacades to learn what it's about.  One year from now, what do you want people to know about Aquacades?
SJ: It is important for people to remember this Aquacades as the one we had to cancel because of a deadly pandemic and that it was still amazing with everything bad that is going on.