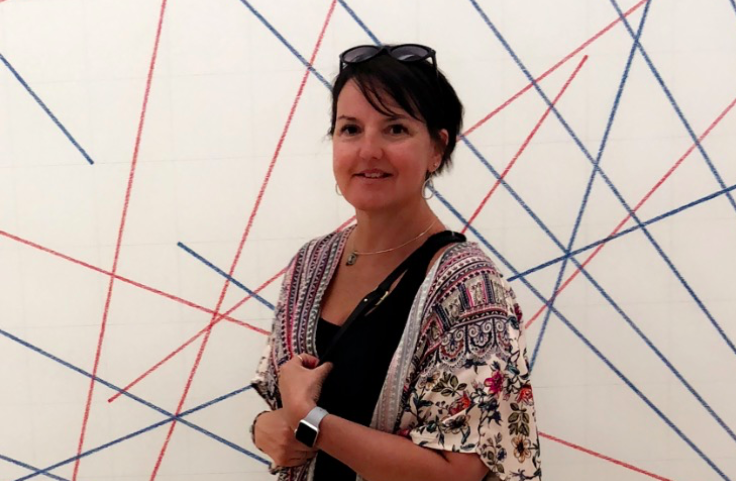 Rebecca Wolfe, '93
NDB community reflects on the postponement of Aquacades 2020 during the coronavirus pandemic
The Catalyst interviewed Rebecca Wolfe, alumna, NDB Class of 1993, and parent of Annalee Wolfe, senior and ASB president, about what would have been Aquacades.
TC: Friday would have been Aquacades, but it was canceled due to the coronavirus pandemic.  What do you have to say about that?
Rebecca Wolfe, '93: I think it is so sad! Aquacades is the most exciting and greatest tradition that is unique to Notre Dame! It goes back more than half a century! 
TC: If we come back to school before the end of the year, do you think Aquacades should be rescheduled or should it be canceled?  
RW: I definitely think it should be rescheduled because it is a huge part of the school, and it's tradition. It has been going on for years, and I would hate for the Class of 2020 to miss out. 
TC: If it's rescheduled during the summer, would you be willing to come celebrate it then?
RW: I would definitely go in the summer because it is fun to watch as an alumna of Notre Dame. I love the energy that comes from Aquacades! 
TC: People usually look at pictures or videos of last year's Aquacades to learn what it's about.  One year from now, what do you want people to know about Aquacades?
RW: Aquacades is an event that brings so much spirit and togetherness amongst NDB Tigers with their class completions and sister class comraderies! It would be a real shame to cancel it! Plus, the girls on ASB worked so hard already!