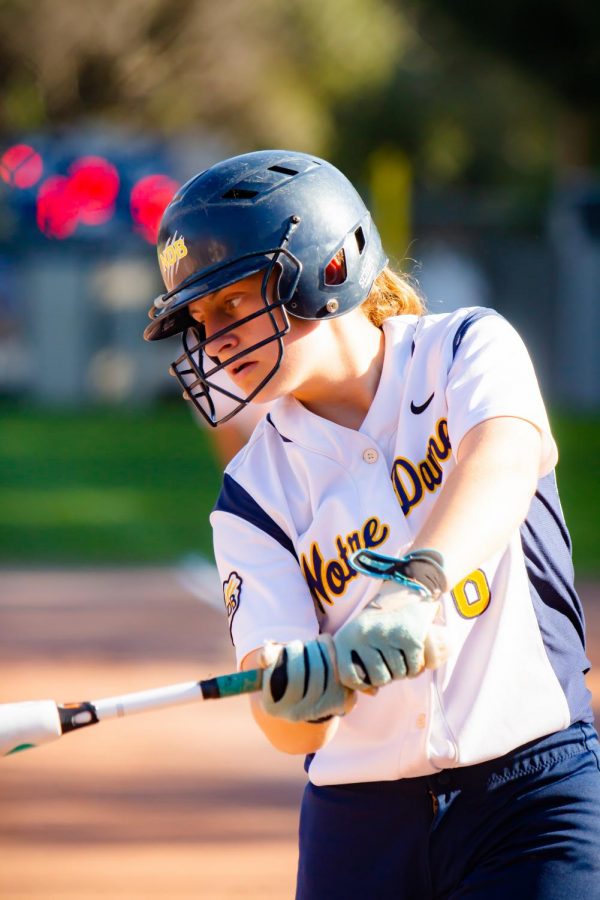 The Catalyst / Photo courtesy of George Retelas
Softball
The varsity softball team is well into their season now, playing two games a week since February. The 14 member team is currently four wins and two losses (4-2).
Team co-captain Carlee Miller has high expectations for the team this season. She says, "I am really excited for this team we have the talent to do really well this season."
The team has beaten Pinewood School, Notre Dame HS San Jose, and Harker School twice. The team's has lost to Carlmont HS, 2-7 and to King's Academy, 8-13.
Miller says, "Softball takes time and practice; as a team, we take it seriously to make ourselves better to compete our best in our next game."
Junior Ashleigh Dean has one of the team's highest batting average of .632. She has hit two home runs this season and has racked in over eleven RBIs.
She says, "When I go up to bat, I like to focus on myself and take it pitch by pitch and, if I see that pitch I've been waiting for, I swing."
As a team, they aspire to bring wins in from outside of the league.